"more brilliant creative theatre people in this area than anywhere else"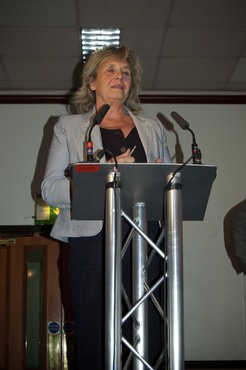 Margot Leicester, accepting the Best Actress award for her performance in Who's Afraid of Virginia Woolf at the Octagon in Bolton, said, "There are more brilliant creative theatre people in this area than anywhere else in the world; I'm so proud to come from here, and so happy to be part of this event."
She also said of the theatre that did especially well at this year's awards, "the people at the Octagon embody everything that's brilliant about local theatre, and these awards embody local theatre's sense of encouragement and ambition to be the best."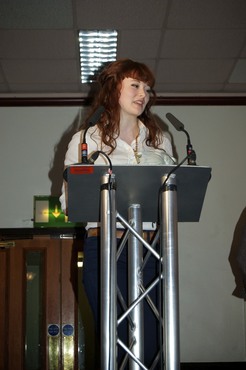 20-year-old Shannon Tarbet, who won the Best Supporting Actress award for her performance inMogadishu at the Royal Exchange Theatre, referred to Manchester as, "my second-favourite place after home in Brighton," adding, "Manchester was my first long period away from home; I really grew up in the city." Simon Harper of Birmingham Royal Ballet, accepting the Best Dance award for Cinderella, said, "We love our home in this area and hope that our relationship with the Lowry will continue."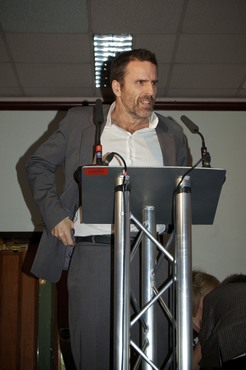 Actor Con O'Neill brought his parents to see him receive the Best Actor award for his role in the Royal Exchange Theatre production of A View from the Bridge, saying, "When I was a boy, theatre changed everything for me. It encouraged me to be brave. But as a boy growing up near Wigan, theatre wasn't something you did. So I was a bit ashamed to tell my parents I wanted to be an actor.
"But when I did they didn't bat an eyelid; they let me follow my dream."
Plans for the 2012 awards are already in an advanced state and it is hoped that their profile will be raised still further with the support and aid of the city's Council and business sponsorship.