TV: Sit com, Heartbeat and Corrie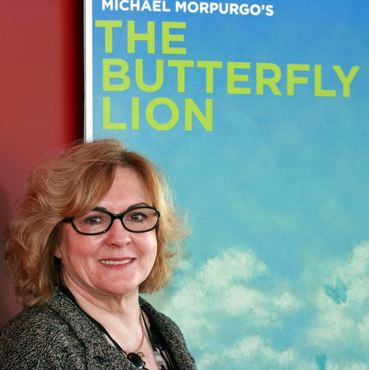 She recently finished a six-month stint in Coronation Street, her role as Anne Foster—dramatically revealed as the killer of her rapist son Frank—earning her a double-page spread in The Sun newspaper and leading to her trending on the social networking site Twitter.
She's not been seen by so many people since the days of A Bit of a Do. The first series of the Yorkshire TV drama, which also starred David Jason, pulled in nearly 15 million viewers in 1989.
Now she is playing Millie in Michael Morpurgo's The Butterfly Lion at Derby Theatre. The play has just transferred from Leicester's Curve.
Over the years she has become a household name in television programmes such as Duty Free, Barbara and Heartbeat. But nothing prepared her for the "great stir" that came from being in the world's longest-running TV soap opera still in production.
The 73-year-old describes getting a part in Coronation Street as "a dream come true".
"It was something that people have been telling me to do for years—ordinary people as well as other actors. I thought I would never be asked now, and then suddenly I was. It was lovely. It was just right.
"I wasn't scared of it as I might have been if I hadn't done Heartbeat. That wasn't a soap, it was a series, but nevertheless it was a long-standing thing with the same character.
"I got through that and enjoyed it, so I wasn't scared of the same thing on Corrie. It was only six months as opposed to four-and-a-half years on Heartbeat, so I was quite happy to do that.
"I realised it could be good, you could build up good relationships with other actors and crews, cameramen and directors. And it could be rewarding. So I'm glad I did it. It came at the right time."
Gwen Taylor began her acting career with two non-professional groups, the Marlowe Players and Derby Theatre-in-the-Round.
She was working in a bank but was in an unhappy marriage, so she decided at the age of 27 to go to East 15 Acting School.
"I left there when I was 30 and became professional, which is quite late. I don't regret it—I did at first because I thought I'd never play Juliet or Ophelia, but I brought life experience to my work which I think has been invaluable."
She adds, "A lot of people go straight from drama school to television or film. And sometimes when it goes wrong, they've got no life experience to back them up. They haven't had to earn a living.
"For example, I had an unhappy marriage and got through that. They haven't had the knocks, so when they get them and they're not inured to it, it can destroy them. With me, I'm tough as old boots!"
She was 45 when she got her first big role, Amy Pearce in the TV comedy Duty Free alongside Keith Barron, Joanna Van Gyseghem and Neil Stacy.
She's hardly been out of work after giving up her banking job and she's been optimistic enough to know there has always been something just around the corner.
"I've been so lucky. I haven't made much money in terms of I've never done the blockbuster movies but I've had good, solid work which has kept me going and I'm very proud of that. I've lived on my salary as an actress and that's good. It's not everybody who can say that."
She might not have done the blockbusters but she has appeared on the big screen, in particular the Monty Python film Life of Brian. She also worked on the Python spin-off The Rutles, prompting Eric Idle to describe her as "the best comedy actress I ever worked with".
"I was absolutely flattered and slightly cynical about it but it was sweet of him and a nice thing to say. I think he's changed his mind since then."