The Choir Of Man
Author(s): Nic Doodson and Andrew Kay
Company: Immersive Everywhere, Nic Doodson, Andrew Kay, Wendy & Andy Barnes and AK Theatricals
Running time: 1h 30min approx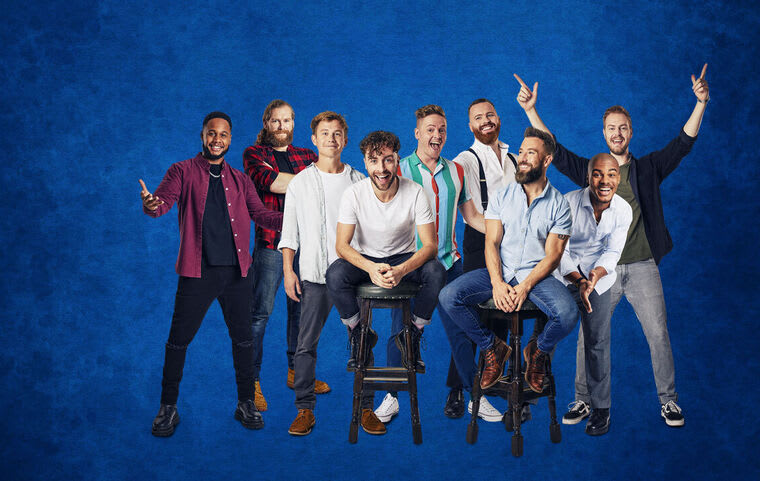 The best trip to your local you'll ever have, featuring reinventions of folk, pop, Broadway and rock chart-toppers from artists including Guns 'N' Roses, Fun!, Adele, Avicii, Paul Simon, Sia and many more. It's a party, it's a concert and it's a lock-in like no other.
The cast of nine multi-talented guys combine harmonies and foot-stomping singalongs with tap dance and poetic meditations on the power of community. This is a riotously feel-good homage to that gathering place we've all missed so much over the past year: the pub, complete with a real working bar on stage.
The cast stars Tom Brandon as the Hard Man, Miles Anthony Daley as the Romantic, Daniel Harnett as the Joker, Alistair Higgins as the Maestro, Freddie Huddleston as the Handyman, Richard Lock as the Beast, Mark Loveday as the Barman, Ben Norris as the Poet and Tyler Orphé-Baker as the Pub Bore. Also in the cast is Matt Beveridge and George Bray.
Performances