Little Parts Hunts a Baby-Daddy
Company: Ann Noble with Unmuted Participants
Running time: 1h 12min approx
Age recommendation: 16+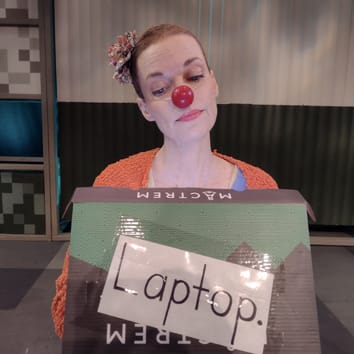 Little Parts is a clown. She is also pregnant. And has always been. So, she's not really sure she'll ever give birth.
But despite this conundrum, she is determined to find a good father for her Maybe-Baby; she is certain that at least one of the six applicants who applied online will be the perfect fit.
Part confessional, part bachelorette-wannabe, part puppet show—the selection process swings from absurdly funny to brutally honest as the identity of the real Baby-Daddy dares to come into view.
Performances