Museum of Austerity
Company: ETT, National Theatre Immersive Storytelling Studio and Trial and Error Studio
Age recommendation: 18+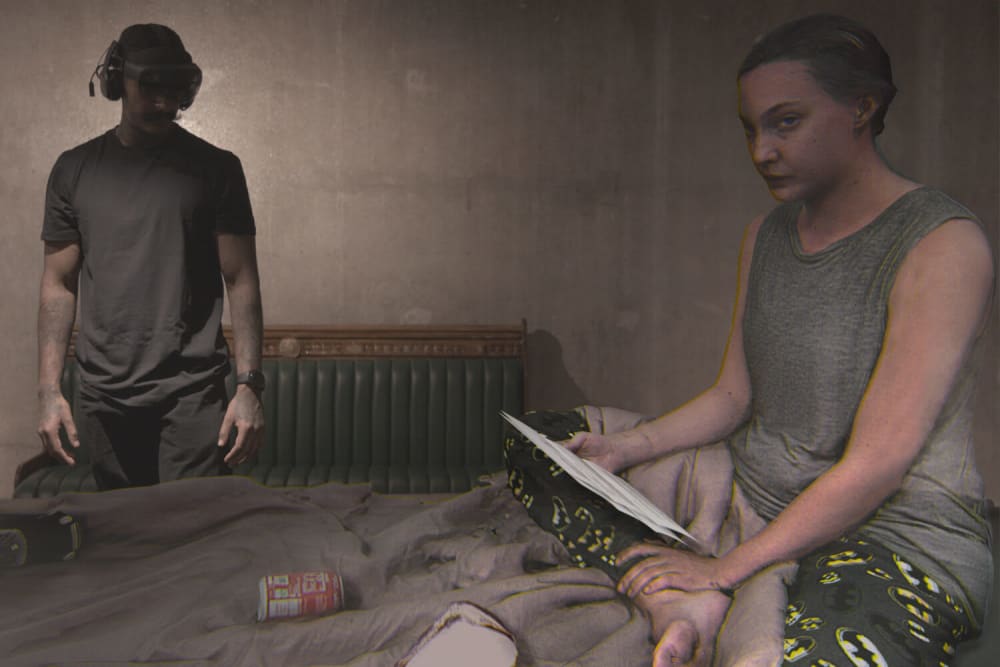 Museum of Austerity is more than an exhibition; it is a blend of theatre, history and humanity. A place to reflect on the past and reimagine the future.
A decade-long campaign of government budget-cutting began in the UK in 2010, following the global financial crisis of 2008. In 2016, the UN found that "grave or systemic violations" of the rights of disabled people were taking place throughout the UK.
Wearing a mixed reality headset, audiences enter a holographic gallery that lays bare the consequences when state safety nets fail.
Performances