10 of the best for 24:7
Published: 22 April 2012
Reporter: David Upton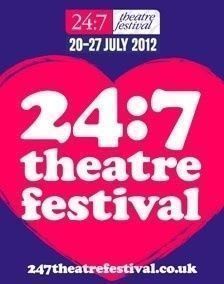 The list of 10 plays for this year's 24:7 Festival in Manchester has been decided.
A team of adjudicators spent six hours at a round-the-table meeting earlier in the month. There was "full and frank discussion" of all the final scripts and most had several pages read out loud. Watch this space for the full programme.
Organisers acknowledge the creativity and diligence of all the writers in meeting the submission deadline. In most cases the reason scripts didn't get all the way to the final stage is that they need more work than the Festival timescale allows.
24:7 has now embarked on a three-year contract with the Arts Council, which should underpin financial stability and develop associated work in and beyond Manchester.
Arts Council England say: "24:7 Theatre Arts is one of the Arts Council's national portfolio organisations—a portfolio that consists of a rich variety of organisations across the country, reflecting the real quality and excellence of the arts in England. The new national portfolio is shaped by the Arts Council's ambitious 10-year vision for the arts, Achieving great art for everyone, with a focus on excellent organisations and exceptional individual talent."
Manchester City Council and The Co-operative continue to be main financial backers, with The Co-operative once again providing space and facilities in New Century House, their head office. As last year, City Gateway Media will be advertising the Festival on their giant screen on Piccadilly Approach.
The festival is also launching a friends scheme and Early Bird ticket deals.
Details: www.247theatrefestival.co.uk