1623 to première modern-verse Much Ado
Published: 30 April 2022
Reporter: Steve Orme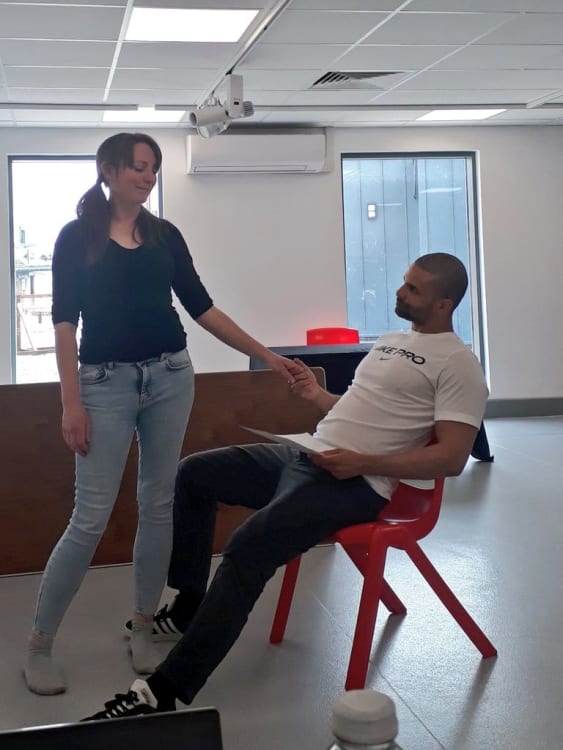 Midlands-based theatre company 1623 is joining forces with Purple Theatre to première a version of Much Ado About Nothing which has been translated into modern verse by Ranjit Bolt.
This new version focuses on a community coming together after being apart for too long. It is time for them to feel connected again—to hug, to party and to dance. But as old wounds open and rivalries resurface, not everyone is ready to celebrate.
The show's director Ben Spiller said, "we're so excited about making and sharing this fantastic new show with people from Leicestershire and beyond—it's going to be a great night out of celebrating theatre and community."
Much Ado About Nothing features diverse voices, with more than half of the cast being people of colour, female and non-binary performers. The cast comprises Sam Beckett Jr (Don Pedro), Jamie Brown (Claudio and Sexton), Lewis Brown (Benedick), Dylan Bull (Don John and Antonio), Norma Dixit (Leonata), Emily Howlett (Beatrice), Mica Loveridge (Dogberry, Frances and messenger), Michael Muyunda (Borachio), Imelda D'Souza (Margaret and Watch), Tamika Steadman (Hero and Verges) and Sophie Whitebrook (Ursula and Watch).
Sound designer is Adam McCready, set and costume designer is Imogen Melhuish, Nisha Nath is the choreographer, Alexandra Stafford is lighting designer and BSL consultant is Brian Duffy.
After each performance Tamika Steadman will perform Hero's Song, a new response piece giving a voice to Much Ado's most marginalised character and placing her centre stage. Hero's Song is devised by Tamika Steadman and Sam Beckett Jr, co-created with women from Coalville.
Performances will be staged at Century Theatre, Coalville at 10AM and 7PM on Friday 6 May and 7PM on Saturday 7 May. Audience members are invited to pay what they can. Tickets are available at the Century Theatre web site or by calling the box office on 01530 278444. The 7PM performance on the Saturday is being streamed.