£2.3m Theatre Porto for Cheshire
Published: 29 July 2022
Reporter: David Upton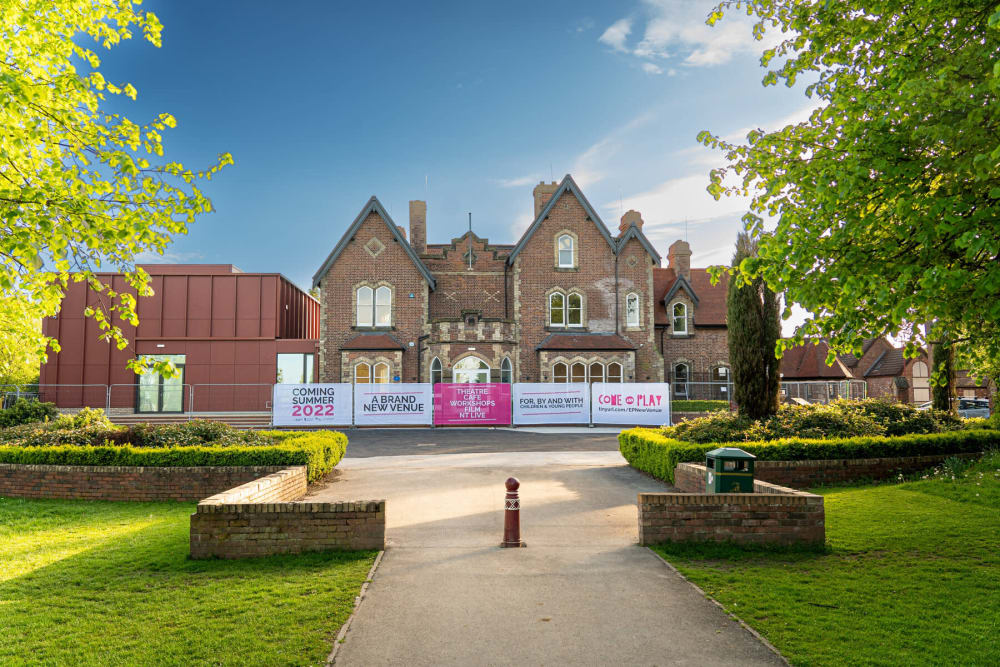 On August 10, the doors of the new theatre and cultural centre in Whitby Park, Ellesmere Port open after a £2.8m development.
The new venue will be the only specialist, purpose-built theatre and cultural centre for children and young people in Cheshire and one of a small number across England.
The first of the public openings this August marks a new era for the company (formerly Action Transport Theatre) under its new name Theatre Porto, which was decided on following consultation with local young people.
The contemporary performance space and cultural centre now houses a state-of-the-art 150-seat flexible auditorium for performances and film screenings, rehearsal rooms, workshop rooms, a temporary gallery, spaces for artists and a new café with an outdoor terrace. It has technical facilities in sound, lighting and specialist equipment to broadcast National Theatre Live screenings.
There is also a 300-seat amphitheatre in Whitby Park open all year round, and where Theatre Porto will host its summer programme of free outdoor events.