2012 at the National
Published: 25 January 2012
Reporter: Peter Lathan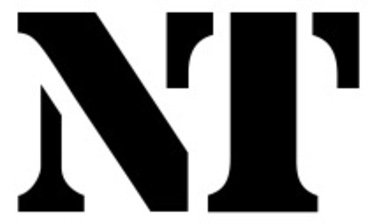 Today Nicholas Hytner announced details of the National Theatre's productions for the whole of 2012.
In the Olivier Theatre
2012 marks the tenth Travelex Tickets season at the National Theatre; today, Travelex announce the renewal of their sponsorship for a further three years from 2013 - 2015. This partnership began in 2003, since when 1.2 million £12 & £10 tickets have been sold; the seasons have played to a total audience of 1.9 milllion people. This year, almost half the tickets for five plays in the Olivier Theatre will again be offered at just £12 (the rest will be £22 and £32).
The 2012 Travelex season opens in May with the Olivier transfer of Nicholas Hytner's production of Collaborators by John Hodge, following its sell-out Cottesloe run; Alex Jennings and Simon Russell Beale recreate their roles as Bulgakov and Stalin.
The first new production for the 2012 Travelex season, opening on 30 May, will be Sophocles' Antigone, in a version by Don Taylor, directed by Polly Findlay.
The Season will continue in July with Timon of Athens, directed by Nicholas Hytner as part of the World Shakespeare Festival, with Simon Russell Beale as Timon; and will culminate in October with Tirso de Molina's Damned for Despair, in a version by Frank McGuinness, directed by Bijan Sheibani.
Alecky Blythe and Adam Cork's London Road, winner of the 2011 Critics' Circle Award for Best New Musical, will be revived by Rufus Norris in the Olivier Theatre for a short season from July.
In November, Timothy Sheader will make his NT directorial debut with Richard Bean's new adaptation of The Count of Monte Cristo, based on the novel by Alexandre Dumas.
Looking further ahead to 2013, when the National celebrates its 50th anniversary, Antony Sher (currently appearing in Travelling Light) will return to play the title role of The Captain of Köpenick by Carl Zuckmayer, directed by Adrian Noble, opening in the Olivier in January.
Later that spring, Nicholas Hytner will direct Shakespeare's Othello, with Adrian Lester in the title role and Rory Kinnear as Iago.
In the Lyttelton Theatre
Misterman, written and directed by Enda Walsh, will open on 18 April for a limited run; Cillian Murphy will recreate his solo performance in the Landmark Productions/Galway Arts Festival production, greeted with huge press and audience acclaim in New York and Ireland.
In June, Howard Davies directs Julie Walters, Rory Kinnear and Helen McCrory in a new play, The Last of the Haussmans by Stephen Beresford.
The Doctor's Dilemma by Bernard Shaw will be directed by Nadia Fall, opening in July.
A new play by Alan Bennett, People, will open in the Lyttelton in late October, directed by Nicholas Hytner.
In March 2013, Howard Davies will direct Gorky's Children of the Sun.
As previously announced, DV8's Can We Talk About This? joins the repertoire in March 2012 for 22 performances, while the recently opened Travelling Light is on tour.
In the Cottesloe Theatre
Moon on a Rainbow Shawl by Errol John opens on 14 March, directed by Michael Buffong; the cast includes Jude Akuwudike, Jade Anouka, Jenny Jules and Danny Sapani.
Inua Ellams returns to the Cottesloe in April with his new show, Black T-Shirt Collection, presented by Fuel.
Detroit by Lisa D'Amour has its UK premiere in May, directed by Austin Pendleton (who directed the original production by Chicago's Steppenwolf Theatre Company last year) with a new London cast.
In July, Marianne Elliott directs The Curious Incient of the Dog in the Night-Time, based on the novel by Mark Haddon, adapted by Simon Stephens; the cast includes Una Stubbs, Luke Treadaway and Nicola Walker.
A new play by James Graham, This House, will be directed by Jeremy Herrin, opening in September.
Rupert Goold will direct a new play by Lucy Prebble, in a co-production with Headlong, in November.
Katie Mitchell will stage Hansel and Gretel for 4 to 7 year-olds in December.