24:7 Festival - the excitement mounts!
Published: 15 March 2013
Reporter: David Upton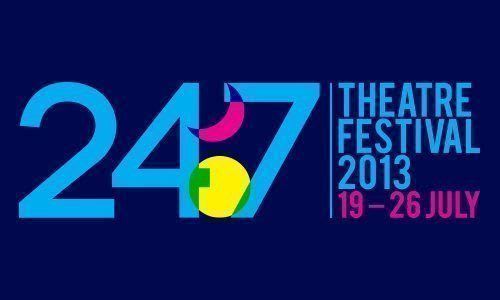 It's only a few weeks before Manchester 24:7 Festival organisers make the invitations for this summer's theatre-making.
Stage three readers are on board and have confirmed their attendance at the final round-the-table script selection meetiing on April 5. This year's Producers' Day will be on Saturday April 27.
This summer will see the tenth annual Festival in Manchester's city centre. Since 2004 around 150 productions have been premièred at 24:7. This year there will be at least 10 principal productions, together with a family friendly show; the development of devised projects; site-specific shows; script-in-hand readings from a number of sources; talks and workshops; and more.
Many past participants have progressed to other opportunities as writers, directors, actors, producers, technical managers and administrators.
A dozen university students from Manchester and Salford are getting their feet in the door as budding theatremakers with a scheme to give them some formal training and attach them to Festival productions.
Details: 247theatrefestival.co.uk