24:7 poised to launch - and looking ahead
Published: 7 July 2012
Reporter: David Upton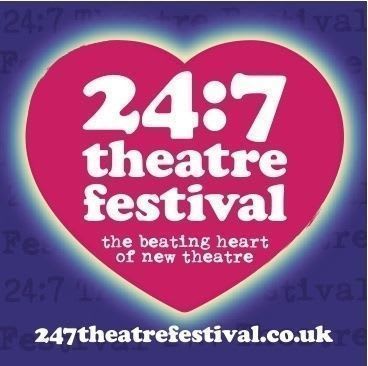 Manchester's 24:7 Theatre Festival hits the city for a ninth season at the end of this month.
Now a regular fixture in the Manchester summer cultural calendar, a hotbed of new talent and a springboard for successful careers, it will run from July 20-27 to add to the 136 already premièred over the years.
"Even we find that number amazing!" enthuses David Slack, the Festival's Exec Producer.
"As always, this year's shows provide a smorgasbord of drama. There are all shades of hero and anti-hero, on a variety of physical and emotional journeys. For our audiences it means being able to forget about recessions and rainy weather for 60 minutes and experiencing something that goes a little deeper than the latest Hollywood blockbuster."
Festival Director Kathryn Worthington adds, "There will also be special guest productions, script in hand readings and talks with notables from the region's theatre scene. It really is something that should make Manchester proud—a world class Festival that is the beating heart of new drama in the UK. Everyone's welcome, particularly those who don't normally visit the theatre."
More than 70 performances will take place over eight days in New Century House—head office of The Co-operative—and Three Minute Theatre in Manchester's eclectic Afflecks Palace.
And Kathryn is already seeking entries for next year's festival...
"Already have your next idea for a play? Are you rewriting the last one because it's a great idea, but it just wasn't quite ready? Either way—we'd like to see it if you're ready to share it.
"We'll choose 10-12, provide the actors to perform script in hand, and two winners will be chosen by the audience to receive dramaturgy support and a free entry into 24:7 2013."
Send 4-5 pages MAX to [email protected] by July 13.
Details: www.247theatrefestival.co.uk