24:7 runners and riders
Published: 4 May 2012
Reporter: David Upton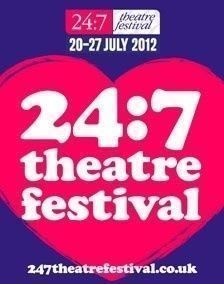 This year's ten 24:7 Festival productions and their writers have been announced for this year's July event:
All The Bens by Ian Townsend
The Cell by Michael Crowley
Firestarter by Dave Windass
Goldfish by Lisa Whiteside
The Interpreter, Home by Hekate Papadiki
The Legend of the Ghost Shark by Anthony Morgan
Loaded by Jo Kirtley Pritchard
My Arms by James Leach
Stars Are Fire by Francesca Waite
The Transit of Venus by Eric Northey
Some of the writers have known 24:7 for years and even performed in the Festival. For others it's their first involvement, but all will have a director and producer to make up their core team and are now set for the rigours of getting the show ready.
As ever, a lot of actors are desperate to get involved, but it's up to participating productions to cast their own shows.
However, as a new development, organisers will this year be recruiting a company of 24:7 Festival Players for a variety of roles in July.
Details: www.247theatrefestival.co.uk