A Christmas show for just one family
Published: 28 October 2020
Reporter: Peter Lathan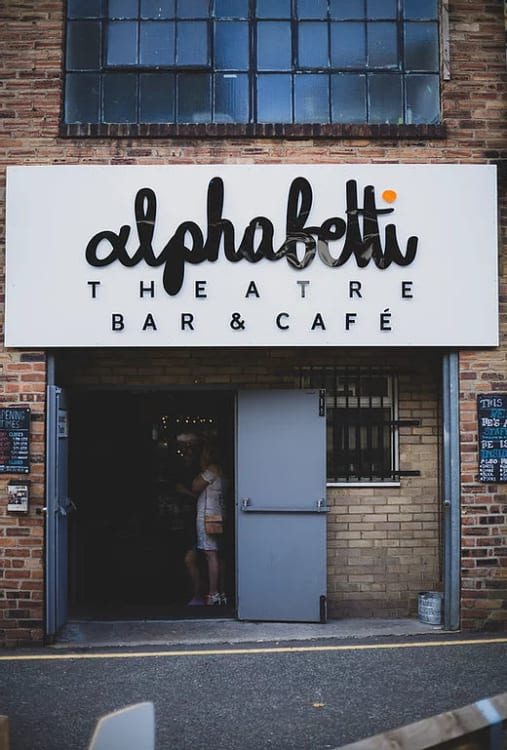 Please note change in starting date.
Newcastle's Alphabetti Theatre and multi-sensory theatre company Woven Nest present an immersive theatre experience for just one family or bubble at a time.
Love from, a "mesmerising show for these unfamiliar times", has been created by Alphabetti's Artistic / Executive Director Ali Pritchard. Despite the global pandemic, production partners Woven Nest (Olivia Hunt and Poppy Crawshaw) have been running workshops outside, online and any way they can with West Rainton Primary School, Springfield Lodge Care Home, Carr Hill Community Primary School, St Mark's Court Care Home, Hotspur Primary School & Wordsworth House Care Home to devise details and colour that writer Ali Pritchard has woven into a script.
It has a villain who only eats raw turnips and rat stew—subsequently needing to douse themselves in sickly-sweet tropical perfume to her invisible gargoyle subordinates, so this is a production that will transport the audience into physical and metaphorical other worlds.
It is performed by Diji Solanke.
It runs for approximately 50 minutes from 8–24 December 2020 (excluding 6, 7, 13, 14 & 20); there are time slots available from 15:50 until 19:00 on schooldays and 11:00 until 19:00 on Saturdays and school holidays. The show takes place in and around Alphabetti so suitable clothing should be worn and masks must be worn at all times inside to keep staff safe. Headphones will be needed for part of the show and some will be available for hire for those who don't have any.
Tickets are £30 per household or bubble with a maximum of 5 people.
To keep the production COVID-secure, all tickets must be pre-booked—no walk-ups available—and there will be a strict no admittance for latecomers policy. Tickets can be booked on the Alphabetti web site or by phone on 0191 261 9125.
Because of the nature of the performance, the theatre is unable to offer its usual "pay what you feel" tickets but will be releasing a free online filmed version of the performance as part of its regular COVID-19 online programme on 23 December.