A Grand National winner
Published: 24 June 2012
Reporter: David Upton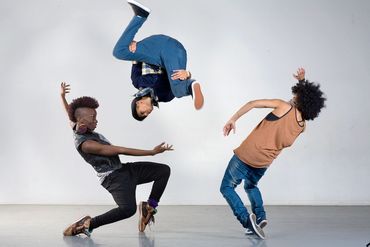 Blackpool's Grand Theatre is to receive regular Arts Council funding as part of the National Portfolio.
Earlier this year, in a bid supported by Blackpool Council, the Grand secured £120,000 per year over the next three years to become a regional centre of excellence for contemporary dance.
The award-winning 2Faced Dance, one of the UK's leading all male urban contemporary dance companies, opened the programme on June 3 with a powerful performance of In The Dust.
A celebration will be held on October 1, featuring a special one night only performance from Decadancetheatre.
Since 2004, Brooklyn-based, Decadancetheatre has been re-defining the image of women in hip-hop out of the background of music videos and into the forefront of theatrical performance.
Blackpool is the world capital of ballroom dancing and has a vibrant variety and cabaret scene, but in recent years the main contemporary dance company tours have moved to Manchester and the Fylde has seen audiences for this genre decline.
This regular funding will mean local talent can be encouraged, and a new generation of audiences developed for contemporary dance.
As part of the Blackpool, Wyre and Fylde Dance Network, The Grand is working in partnership with Dance Initiative Greater Manchester, Ludus Dance and Blackpool Council's Dance Development Officer, Sarah Hall, supporting the wider contemporary dance offer in Lancashire and the North West. Together the organisations are supporting artistic innovations across the region.
The Grand is also attracting the very best contemporary dance companies to Blackpool to perform and run workshops for local performers and students.
Meanwhile David Hughes Dance's Chinaski Sessions takes to the stage on Monday October 22.
And on Sunday November 18 Champloo bring White Caps to The Grand, one of the UK's leading professional BBoying dance companies.
Details: www.blackpoolgrand.co.uk