A new decade at Hackney Empire with Creative Futures
Published: 29 January 2020
Reporter: Howard Loxton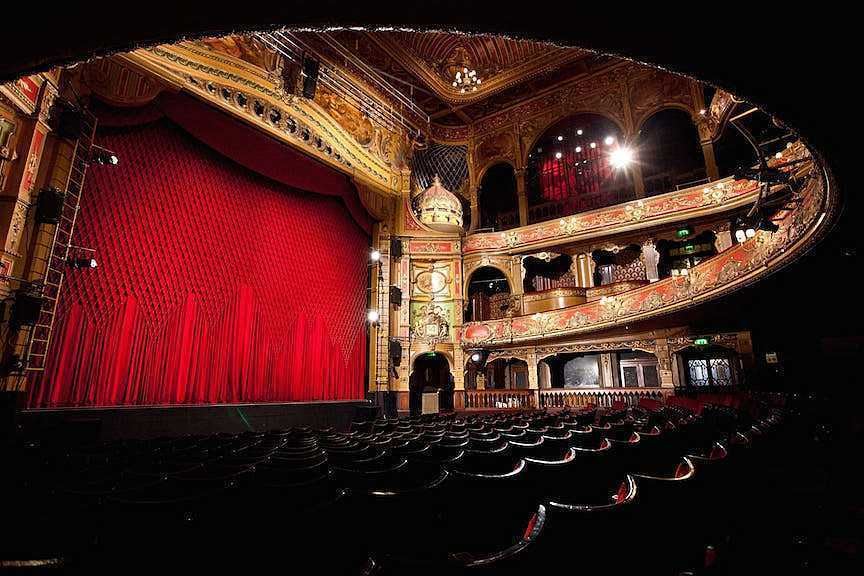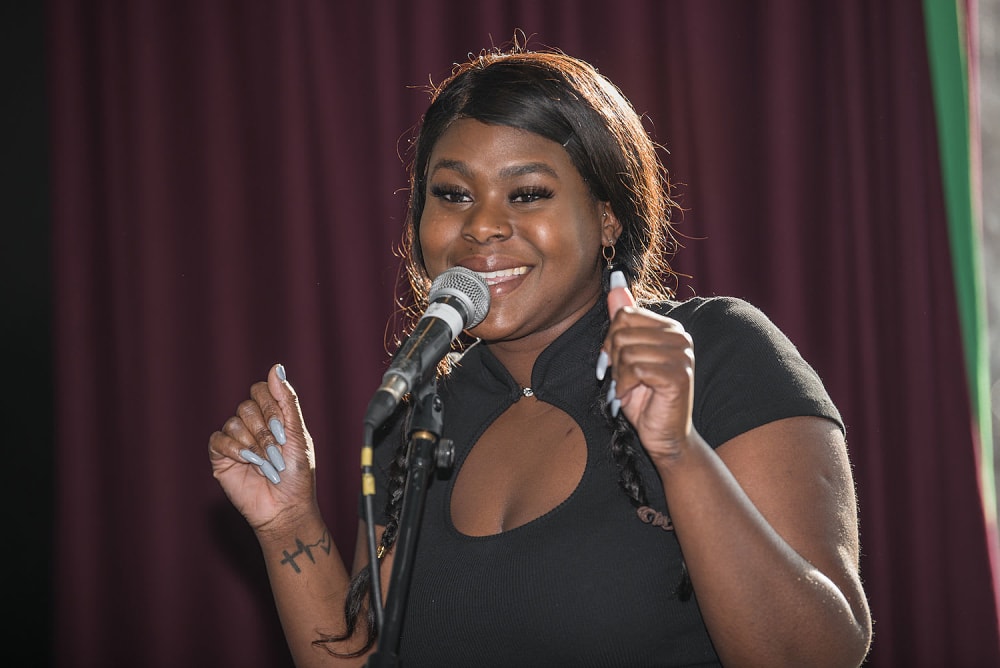 Hackney Empire is possibly best known for its Frank Matcham architecture and opulent auditorium and its annual pantomimes but at a press presentation yesterday the emphasis was on its work with local young people. Artistic Director Yamin Choudury and Executive Director Jo Hemmant have for the last 12 months developed a free year-round programme that has increased youth engagement by 12% and now involves more than 4,000 young people.
It is called Creative Futures and sets out to nurture and support young creatives, artists and entrepreneurs building skills and giving access to some of the biggest players in the industry as guides and role models. It comprises numerous elements aimed at different ages, interests and talents.
Young Producers
Currently running through January and early February this is a weekly programme of free workshops every Tuesday for 14- to 21-year-old producers giving training in creating and organising events: events such as Alter Ego.
Progression Sessions
This ten-week programme for artists, producers, musicians and DJs aged 14 to 19 years old, running until 31 March is guided by industry professionals give one-to-one support with weekly production and recording sessions and rehearsals and a live performance at Hackney Empire on 7 April.
New Wave
This is a three-day creative festival from 17 to 19 February that offers the chance to perform with professional musicians and collaborate with others across genres. It includes one-on-one sessions with professional musicians, seminars with behind-the-scenes help and advice, plus live gigs and a jam session.
Alter Ego
Alter Ego, now in its tenth year, is a talent showcase on 21 February presented in collaboration with Hackney Council and Discover Young Hackney when, appearing alongside top artists, young singers, dancers, rappers, poets and MCs compete for the title Alter Ego 2020. Choudury anticipates a theatre full of screaming 14- to 18-year-olds as proof that cultural spaces like the Empire can be occupied by everybody.
Artists Development Programme
In the Artists Development Programme (ADP), which has been running for twice as long, 50 young people aged 13–19 from across London work with professionals for two intensive weeks creating their own show. This has helped hundreds of emerging actors, singers, dancers, musicians, rappers, writers and designers get into the arts industry, many of them returning as mentors in later years.
In July, auditions will be held for this year's show when they will create an original piece of music theatre based on Romeo and Juliet which will be staged on 14 August.
The Performers Network
Hackney Empire has also teamed with Ambitious Arts to introduce London's newest and highly anticipated networking hub for performers. It aims to inspire and connect talented performers with each another, encouraging them to create their own work, helping them to stand out in an overcrowded industry and to earn the money they deserve. Every month it will give the opportunity to talk with special guests including casting agents, directors, playwrights, celebrities and successful entrepreneurs.
Yamin Choudury
Before becoming Artistic Director, in succession to Susie McKenna, Choundury had been since 2017 the theatre's Executive Producer of Creative Learning but his connection with Hackney Empire goes back much further and in a way that underscores his strong commitment to this programme. He didn't grow up with theatre in his blood. At 17, he had never been inside a theatre.
That all changed 15 years ago when this Tottenham teenager was part of a youth project to which Susie McKenna paid a visit. Discovering he had never been to a theatre, she invited him to Hackney Empire and introduced him to the thrills of theatre and the variety of its programming. Over many weeks, he was allowed to see the whole range of the theatre's activities and find a 'family' he didn't know existed.
Firmly believing that theatre is not just for the elite on either side of the curtain, he and Executive Director Jo Hemmant want to create an arts and culture landscape with more points of entry. Hackney Empire wants to embrace everyone. That has informed their every decision.
The achievement
Last year, the Creative Futures programme engaged over 4,000 young people in more than 800 hours of activity with 50 new projects created by and for young people and designed specifically to remove barriers to participation.
The diversity of the theatre's programming also reflects that outreach. In 2018–19, there were 62 productions attended by a total of over 100,000, an audience of which 43% came from Hackney. Marketing Associate Jane Morgan, drawing on research made much easier by computerised records, credit cards and online booking, was able to tell me that for many productions, first-time bookers were as high as 83% and of them as many as 50% came back.
To come
Past seasons have already seen collaborations with and visits by the RSC, Scottish Opera, English Touring Opera, Birmingham Rep and LIFT. They hope to expand those partnerships. In 2020, March will see Poet in Da Corner bring Debris Stevenson to Hackney to end the Royal Court production's tour and Hackney Empire is working with her on developing her next production, Write to Rave.
Headlong Theatre will bring its production of August Wilson's Jitney in the autumn, making its first visit, and there will be the usual eclectic mix of comedy, music, opera and, of course, the panto.
Even more importantly, Choudury says, "we want to create a sense of entitlement for those that feel unentitled. If you are in the space, it's yours."