A packed Robin Hood for Oldham
Published: 23 October 2022
Reporter: David Upton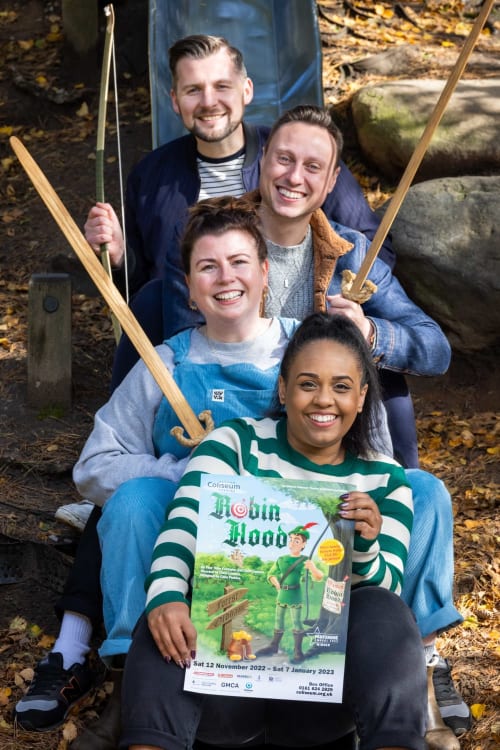 Oldham Coliseum's award-winning and renowned annual pantomime again blends slapstick, silliness, hit songs and panto magic.
Robin Hood heads to Sherwood Forest by way of Oldham where the nasty Sheriff is terrorising everyone with expensive taxes, and she's kidnapped Maid Marian! By robbing the rich and giving to the poor, and with some skilled archery, can Robin save the day?
Oldham's long-established festive spectacular is enjoyed by more than 35,000 people each year.
It runs from November 12 to January 7.
Related listings

Robin Hood - Fine Time Fontayne and Chris Lawson (Oldham Coliseum Theatre)