A Stage Kindly launches literary department to deal with new submissions
Published: 13 July 2012
Reporter: David Chadderton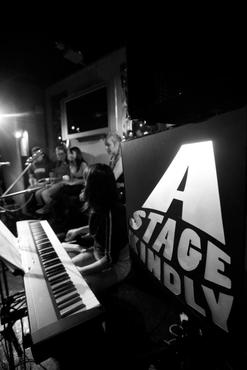 New musical theatre writing organisation A Stage Kindly has opened a literary department in association with Stagescripts Ltd and the New Musicals Network to handle submissions of new work.
The previous submission fee has been waived, and submitted works will be assessed by a panel of industry professionals including West End musical director Nigel Lilley, Stephen Sondheim Society trustee Matti Aijala and West End performers Oliver Mawdsley and Kirsty Hoiles.
The panel will recommend works to the artistic directors of A Stage Kindly, who will consider them for production and for possible publication by Stagescripts. Individual songs may be considered for inclusion in the New Musical Songbook, an online service for theatre students and professional performers looking for audition pieces.
Full details can be found at www.astagekindly.com, or you can by-pass the Flash site if you prefer and go straight to the criteria and the submission form at http://newmusic.edutechhosting.co.uk/askupload/.