Accolade for Spanner in the Works at Buxton Fringe
Published: 29 July 2021
Reporter: Steve Orme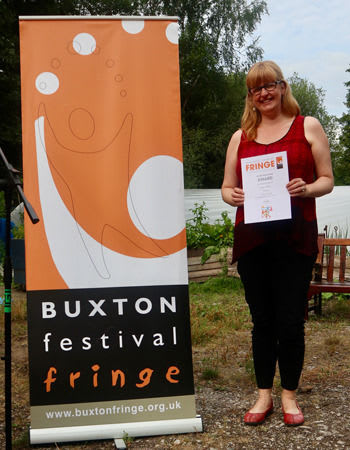 Belfast company Spanner in the Works took the production award with its all-female three-hander, Patricia Downey's Buttercup, at the Buxton Festival Fringe awards ceremony.
Claire Cogan, Hannah Carnegie and Caroline Curran formed the cast of Buttercup which is based on the stories of three friends growing up during the troubles of the 1970s to the present day.
Acting awards went to Lexi Wolfe for After Shakespeare, in which she followed the onward journeys of four of Shakespeare's best-loved heroes and most reviled villains, and Shaun Hennessy in the thriller For I Have Sinned from Manchester's Queerdog Theatre.
The new writing award was picked up by Buxton Fringe regular Polis Loizou for The Off-Off-Off Broadway Company's Mr Fox. The John Beecher Memorial Award for original, challenging work with high production values went to Her Ps and Qs for Tell Tale Tits and winner of the spoken word category was Rose Condo, a Canadian currently based in Salford, for The Geography of Me.
Young drama talent was recognised, with Buxton's Rec Youth Theatre winning youth production for How to Think the Unthinkable. Elyse Marling picked up the youth actor award for the same play. The company also won the Spirit of the Fringe award for ensuring that the show went on despite a series of adversities.
There were more than 100 events at the 2021 Fringe, most of which were live. Fringe chair Stephen Walker said, "I'm really happy that we've been able to go ahead and I would like to thank all the performers and artists who've made this an excellent Fringe.
"The last 18 months have been particularly difficult for the arts and we are so grateful for your resilience and perseverance in bringing your work to Buxton. We consider ourselves very lucky to be among the first to enjoy a festival of arts this summer."