Aerial festival returns to Birmingham
Published: 16 July 2022
Reporter: Steve Orme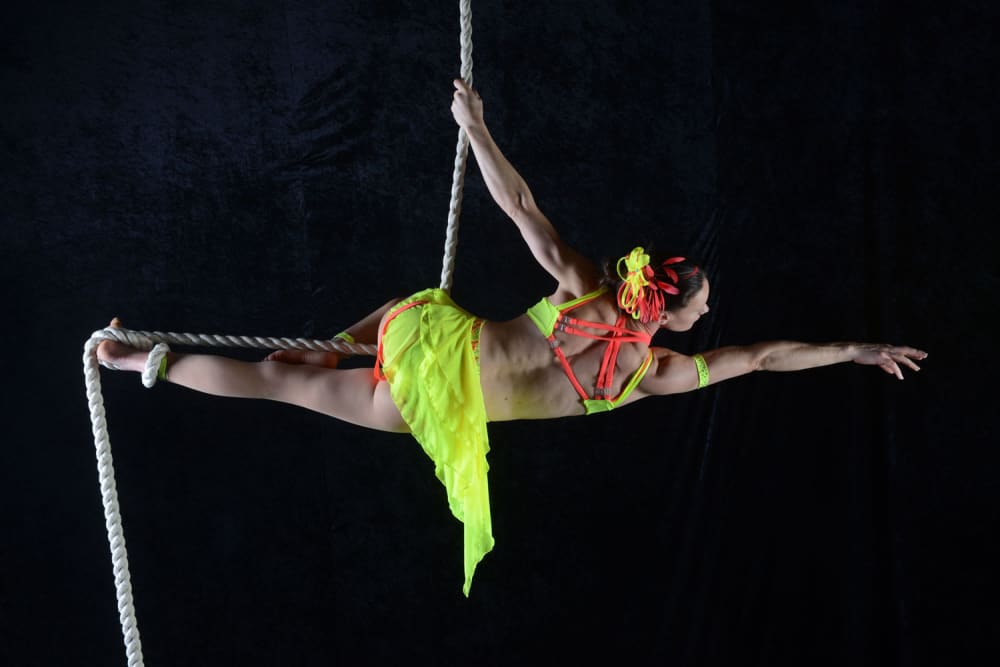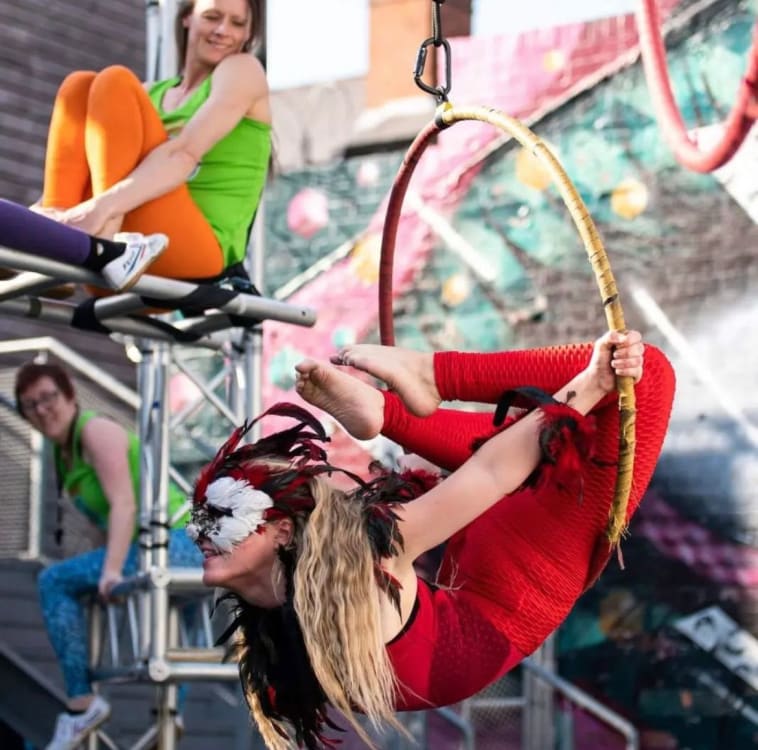 "One of the largest aerial and physical theatre festivals outside London" is to return to Birmingham for 12 days featuring national and international circus artists and industry masterclasses.
RoguePlay Theatre, whose skills will be featured in the opening ceremony of the Birmingham 2022 Commonwealth Games, will produce the seventh annual Tilt Festival. It will take place at the West Midlands Circus and Creation Centre, Digbeth and in-person classes will be delivered online.
Tilted Circus Night on Friday 5 August will be an evening of live circus and physical theatre featuring the festival's artistic director and producer Kim Wildborne and performers from all over the world. It will include performances from Boldo, Jordi Campbell from the USA and Anna Simpson from the East Midlands who will make her Tilt Festival debut.
Wildborne commented, "there really is no other festival of its kind in the Midlands and we're excited to be bringing it back for its seventh edition both online and in person. It's great that we're working again with some of the industry's most experienced circus artists who never cease to amaze our audiences who return year on year."
A family day on Saturday 6 August will provide children and their parents and guardians with a day of performances and audience participation. RoguePlay will give Jules Verne's classic Around the World in Eighty Days a modern twist, introducing young audiences to environmental issues.
The festival will run from Monday 1 until Friday 12 August. The full programme is available at the Tilt Festival web site.