Alphabetti casts a season spell
Published: 29 July 2022
Reporter: David Upton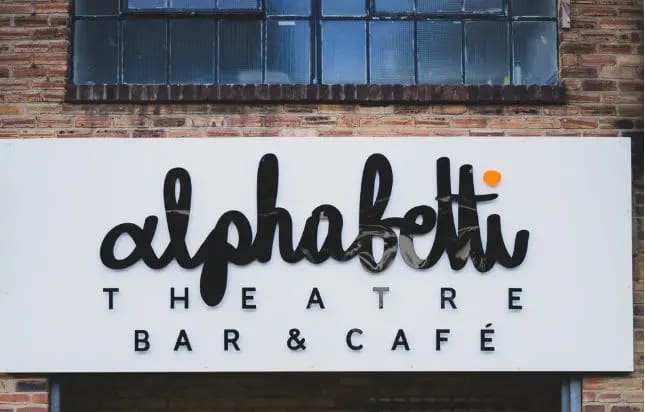 Multi-award winning Alphabetti Theatre's 2022/23 season shines a spotlight on some of the best and newest work from the North East and further afield.
It includes local talent such as Joana Geronimo, whose work Out-Out! is developed from Alphabetti Theatre's Reaction Artist programme. Presented by an all-black cast of multi-talented long-time friends from Newcastle upon Tyne, Brotherhood highlights the unknown struggles of young black men in the UK through dance and music.
Alan Harris's Sugar Baby makes its North East première in September.
November will see Newcastle-based creators, producers and performers SoreSlap Theatre use drama, poetry, and physical theatre to explore topics of identity and personal politics in More Blacks, More Dogs, More Irish by Papi Jeovani and Rhian Jade.
Sheffield-based Forest Sounds Theatre present a world première of Person Spec in March 2023. Not a normal theatre show, this is a job interview. And the audience is the panel!
Tiny Fragments of Beautiful Light is an interactive exploration of one woman's journey of self-discovery that celebrates joy and freedom.
Song Of The Goblins is a festive show for all the family devised by Alphabetti's award-winning artistic director, Ali Pritchard, and the pupils of Hotspur Primary School.