Alston, Baldwin, Davies, McGregor and Mason to celebrate Bob Lockyer's 70th birthday
Published: 18 March 2012
Reporter: David Chadderton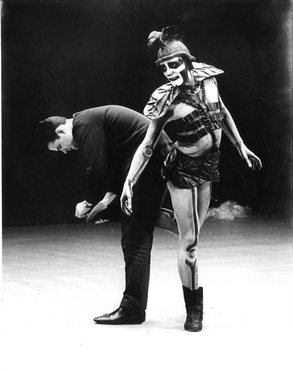 Leading dance artists Richard Alston, Mark Baldwin, Siobhan Davies, Wayne McGregor and Monica Mason are to celebrate Bob Lockyer's 70th birthday with an evening of original choreography at The Place Robin Howard Dance Theatre.
Lockyer's 40-year career as a director and producer of dance programmes for BBC television has included creating the award-winning programmes Dance for the Camera and The Dancer's Body. He was the first chairman of Dance UK and has lectured and taught Dance for the Camera workshops around the world.
For his birthday celebration, he has invited leading figures from the world of dance to either create a new dance piece or commission new talent, and so Alston and Baldwin will choreograph new pieces, Davies has commissioned Charlie Morrissey from Siobhan Davies Dance Company, Monica Mason has commissioned Royal Ballet School graduate year student Sebastian Goffin and McGregor has commissioned Royal Ballet choreographic apprentice Rob Binet.
Lockyer said, "Dance in all its forms has been part of my life for over 40 years, along with those who perform it, create it, and teach it. I couldn't think of a better way to celebrate my 70th birthday than by asking friends to present new works for this performance, supporting younger talents and giving us all a night to remember, whilst investing in the future of the art form I love the most."
Tickets for the event at The Place Robin Howard Dance Theatre on 13 April woll cost £20, half of which will go to two funds that support the creation of new dance works, the Royal Philharmonic Society Drummond Fund and The Place's Pioneering Fund.
For more information, go to www.theplace.org.uk.