Amal heads towards Manchester
Published: 13 October 2020
Reporter: David Upton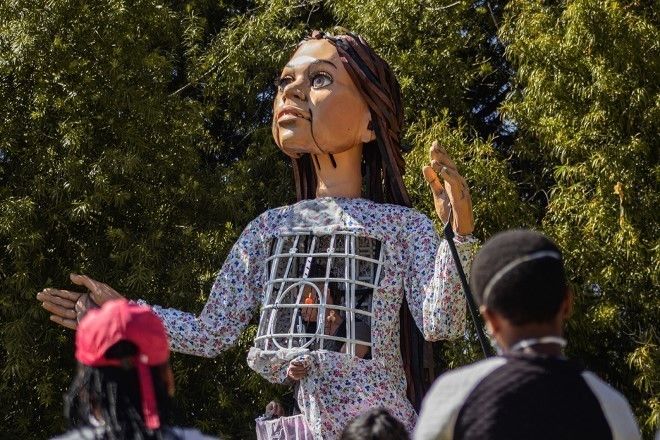 Manchester International Festival's first event for next year (July 1–18), is The Walk, the culmination of an extraordinary journey from Gaziantep in Turkey to Manchester of nine-year-old refugee girl, Little Amal in the form of a giant living artwork.
Working with theatre company Good Chance—creators of The Jungle—and the people behind War Horse, Handspring Puppet Company, The Walk sees a 3.5 metre tall puppet travel 8,000km across Turkey, Greece, Italy, France, Switzerland, Germany, Belgium and the UK in search of her mother. Little Amal will be welcomed by more than 70 cities, towns and villages with major street parades and city-wide performances of music, dance and theatre, between April and July.
The finale on July 4—a highlight of MIF21's opening weekend—will be a free large-scale outdoor event in the heart of Greater Manchester.