An Olive Tree from Italy
Published: 24 June 2022
Reporter: David Upton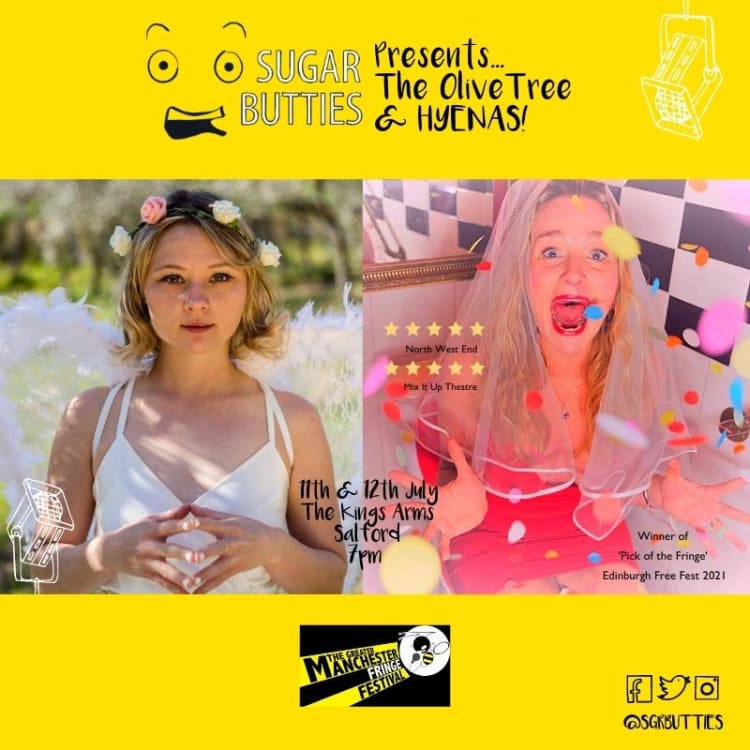 Jessica Forrest is an actress from Hollyoaks, Dani's Castle and Coronation Street.
She will be travelling from Italy to perform her debut solo show, The Olive Tree, at the Kings Arms as part of the Greater Manchester Fringe Festival July 11–12 with theatre company Sugar Butties.
On the same evenings, her comedy partner in crime, Olivia Nicholson, will be performing her one-woman show Hyenas.
The Olive Tree is a bitter-sweet comedy, telling stories of change and loss through sketch, poetry and soundscape.