Angharad reveals New Perspectives as artistic director
Published: 2 June 2022
Reporter: Steve Orme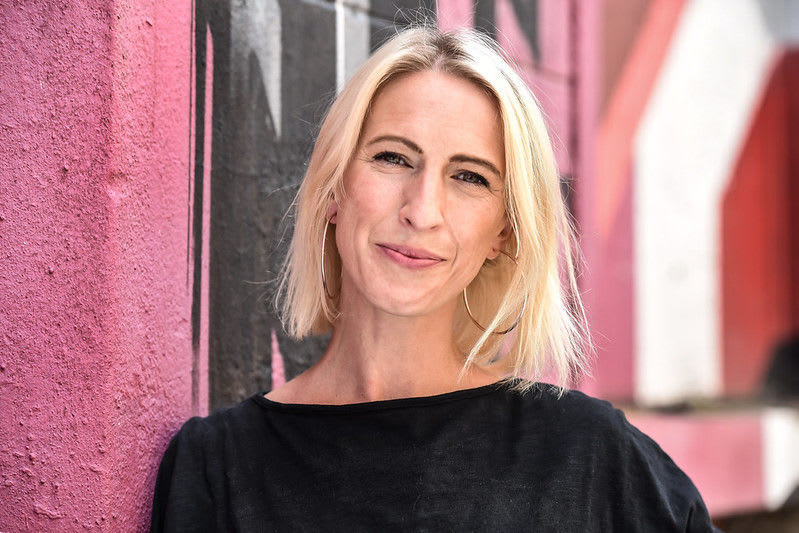 Angharad Jones's first programme as artistic director of East Midlands-based company New Perspectives features an international podcast, an autobiographical drama and a UK première of a romantic comedy.
Appointed in 2021, Jones has chosen as her first offering Where I Belong, a podcast which is an international collaboration between 12 writers across two UNESCO cities of literature: Baghdad and New Perspectives' home city of Nottingham.
Where I Belong aims to start a dialogue between Bagdad and Nottingham. The 12 podcast episodes have been developed through online conversations, pairing writers to reflect and explore themes that connect their pieces. Together they have drawn inspiration through a series of online meetings to create five-minute original extracts, connecting as six duets to be released in summer 2022 in English and Arabic.
The first play Jones will direct as New Perspectives artistic director will be an Edinburgh Festival Fringe run of The Great Almighty Gill, East Midlands writer and actor Daniel Hoffman Gill's tribute to his late father.
In 2023 New Perspectives will stage the UK première of Kate Hewlett's romantic comedy The Swearing Jar, winner of the 2010 New York International Fringe Festival Award for outstanding new play.
Jones said, "I'm immensely proud to present my first season. We've curated a programme that fosters a spirit of togetherness and heart as we reconnect with audiences in person and at the same time continue to develop international collaborations."