Another new London theatre
Published: 28 April 2017
Reporter: Howard Loxton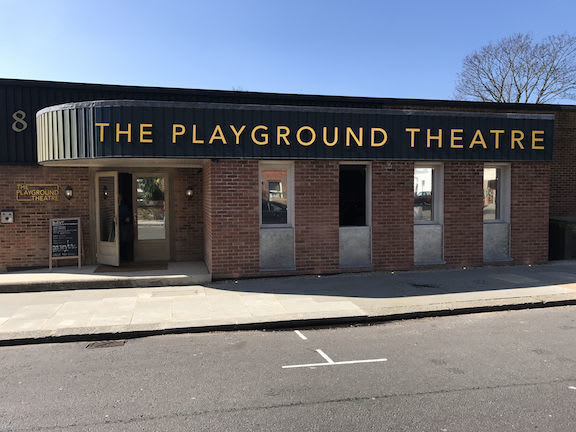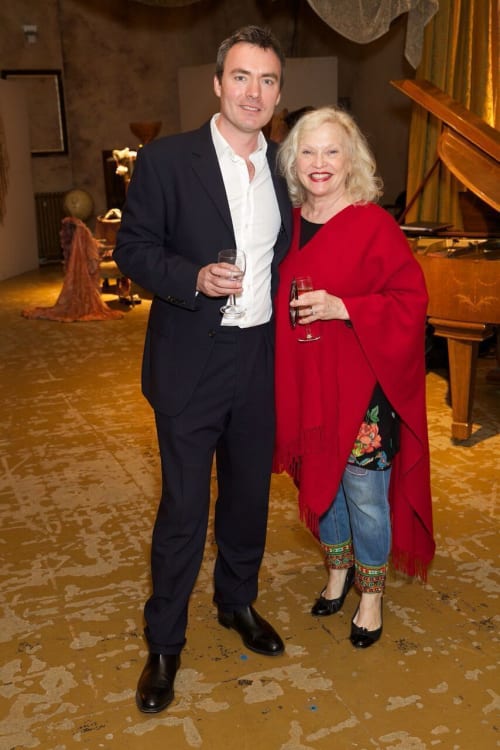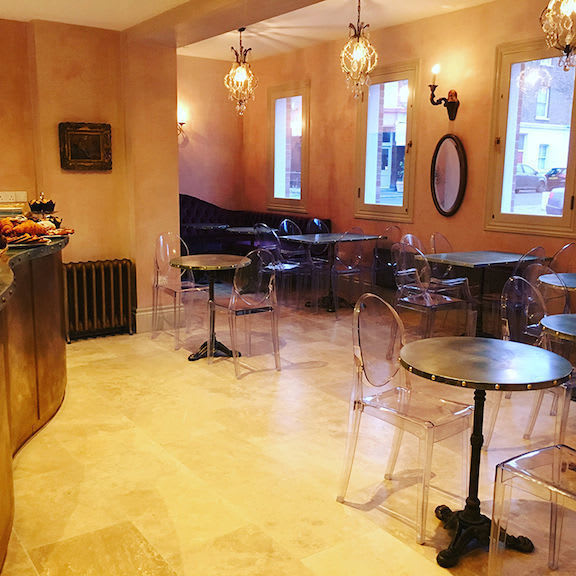 Hot on the heels of the news that Nicholas Hytner and Nick Starr's Bridge Theatre will be opening in the autumn comes the announcement of another new venue opening at the same time: the Playground Theatre in North Kensington.
The Playground is a former London Transport bus garage. When founder and Co-artistic Director Peter Tate first visited he found himself standing next to two double-deckers. It is difficult to imagine that now in this large open space approached past an elegant café-bar and smart toilets.
In fact this has been a hub of theatrical activity for many years already. As a charity providing facilities for both emerging talents and leading international artists from Complicite's Simon McBurney, the NT's Rufus Norris, Di Trevis and John Caird to Japanese director Hideki Noda and Henryk Baranowski from Poland to create work, it has been the birthplace of productions that have been seen in leading theatres.
Guests gathered to hear about its new development and get an exclusive preview included Imogen Stubbs, Jack Klaff, Sandra Dickinson, former Culture Minister Ed Vaizey, theatre owner Sir Stephen Waley-Cohen and Cherie Lunghi (who is named a Patron, along with Celia Imrie and Lynn Seymour).
Tate proudly told them that Playground has encouraged directors and designers not to stay in their safe zone and built up a network of artists of different disciplines who find stimulus in each other. That is very much the ethos that will be behind the new theatre—but now it will not just be done in private; it will be seen by the public.
Tate, himself an actor who has worked on both sides of the Atlantic—on Broadway and with the American Theatre Company and at the National here and in the West End—and toured the world with his own show Odd Man Out, then introduced his Co-artistic Director Anthony Biggs.
Biggs, who began a theatre career as an actor before joining Watford Palace as assistant director and was on the direction staff at ETT, Theatre 503 and Shakespeare's Globe, joined Jermyn Street Theatre as Associate Director in 2010, taking over as Artistic Director in 2013. His track record there has included high profile revivals rediscovering classic plays and writers and new work. His final production there will be Maxim Gorky's The Last Ones, which opens in June, before he devotes himself to this new venture.
He had heard of Playground, he said, as a place to take risks and had dreamed of that kind of theatre. Though the plan is to open the theatre in October, he wasn't announcing a programme but promised that every time you come here this place will be different, that the work will inform the space, feel integrated.
You may expect work that is boldly exciting and visually strong, redefining what theatre is about. There will be an open-door policy that will draw in the community, it will look outward, involve collaboration with as many different kind of artists as possible and aim to be international with a production from abroad every season.
Everything will aim to be a reimagining: even a well-known play will feel as though it was not done before. And there won't just be plays: there will be dance, concerts and film.
It is ambitious talk but there is clearly a determination there to deliver. First, however, the theatre has to be finished. Though it has come a long way, they still have to fit out the theatre. Designed by John Mizzi Studio with a restoration and conversion budget of £270,000, The Playground Theatre will have a seating capacity of 150 to 200, a totally flexible stage, a full lighting rig, a state of the art sound system and two dressing rooms. These still have to be installed and for that they continue raising funding.
October is not far away. If you have deep pockets get in touch. You kind find out more at the theatre's web site.