Midlands theatres get grant to ease COVID crisis effects
Published: 1 February 2021
Reporter: Steve Orme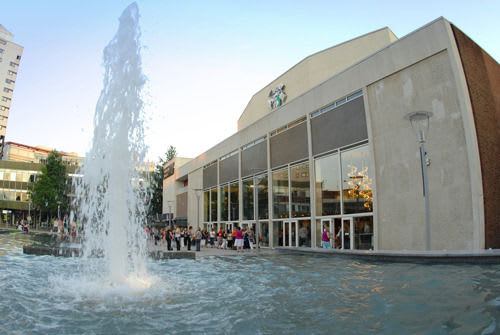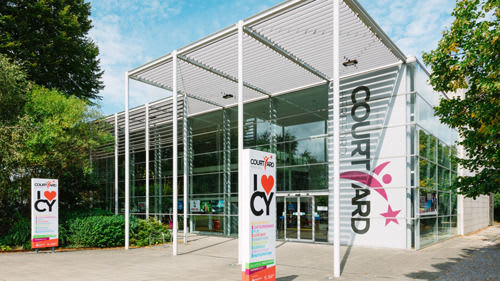 Two Midlands theatres have received grants from the Garfield Weston Foundation's Weston Culture Fund which is distributing £30 million to a range of mid- to large-scale cultural organisations across the UK.
Coventry's Belgrade Theatre has received a £510,000 while The Courtyard Hereford has secured £144,404.
The Belgrade says the grant will secure its existing programme of work including talent development and educational schemes, together with its activities planned for Coventry's year as UK City of Culture. Without the grant the work was at risk, according to the theatre, because of the ongoing Covid crisis.
Joanna Reid, executive director of the Belgrade, said, "the theatre is hugely grateful to the Garfield Weston Foundation for its approach to the crisis: it's extremely helpful to be offered funding to contribute to a year's activity during these very turbulent times.
"The longer view gives our participation programmes much-needed stability. We're thrilled to have won this award in a highly competitive field and feel it's testimony not only to the Belgrade's strong track record but also to our ambitions of working with our communities during UK City of Culture."
The Belgrade is planning a range of new activities with the grant. It will be collaborating with D/deaf and disabled artists to ensure their voices are heard and showcased during and beyond 2022. It will also build on existing relationships with refugee and migrant communities, and support work with people who suffer from mental health issues and homelessness.
Other new activities also include utilising a digital space provided by the old Jaguar pub on Corporation Street.
Ian Archer, chief executive and artistic director of The Courtyard Hereford, said, "this incredibly important grant will help ensure we can continue to create amazing work and diversify our outreach, sharing the benefits of creativity and culture with our community.
"The Garfield Weston Foundation's generosity is a vote of confidence in our plans to reopen, refocus and rebuild. Although there are still obstacles to overcome when recovering from this pandemic, we want to use it as a catalyst for positive change by helping our community come together in new ways to celebrate our county and the huge array of talent and culture we have to offer."