Beowulf comes to Huddersfield
Published: 3 November 2023
Reporter: David Chadderton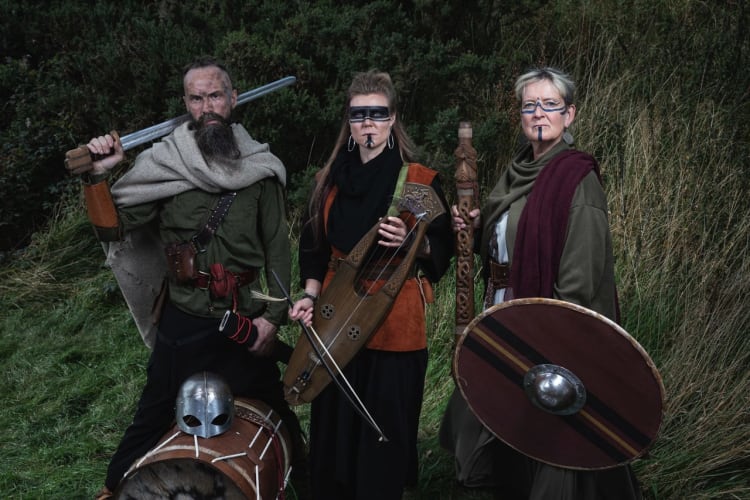 An immersive performance of Beowulf created by Proper Job Theatre will include a Viking procession along the streets of Kirklees, starting at the Byram Arcade and travelling to St Peter's Church, and will debut an original score created by local musicians.
The oldest known English poem has been adapted by five Yorkshire-based poets, Chris O'Connor, Franc Chamberlain, Ian McMillan, Joel Simmy and Michelle Scally-Clarke, working with composer Leighton Jones (Beware of Trains) and Supriya Nagarajan (Manasumitra), telling the story of a female Beowulf with a visually arresting, musical celebration.
The Danish Kingdom is cloaked in mourning for the legendary King Halfdane. In a display of strength, his son Hrothgar, heir to the throne, is set to lead his father's funeral procession in front of his people. Witness the rise of a new era as you march down Westgate to the haunting melodies of Viking horns and drums and a choir comprising the local community.
Performances will take place between 8 and 11 November 2023.