Berkoff new play premières in West End
Published: 20 April 2012
Reporter: David Chadderton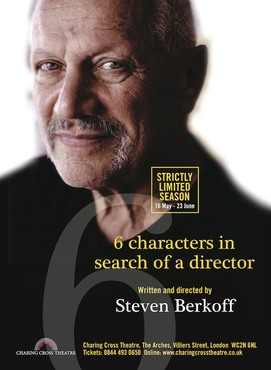 Steven Berkoff will direct his new comedy 6 Characters in Search of a Director for a West End run at Charing Cross Theatre.
The play is set on a movie location set where six characters are waiting for their call, left in limbo until a director brings them to life with the word "action".
The six actors playing the title roles are Andree Bernard, Sarah Chamberlain, Ruth Everett, Neil Stuke, Paul Trussell and Philip Voss.
The play will be at Charing Cross Theatre in London from 16 May to 23 June.
For more information, see www.charingcrosstheatre.co.uk.