Bessie's debut at fringe fest
Published: 27 June 2022
Reporter: David Upton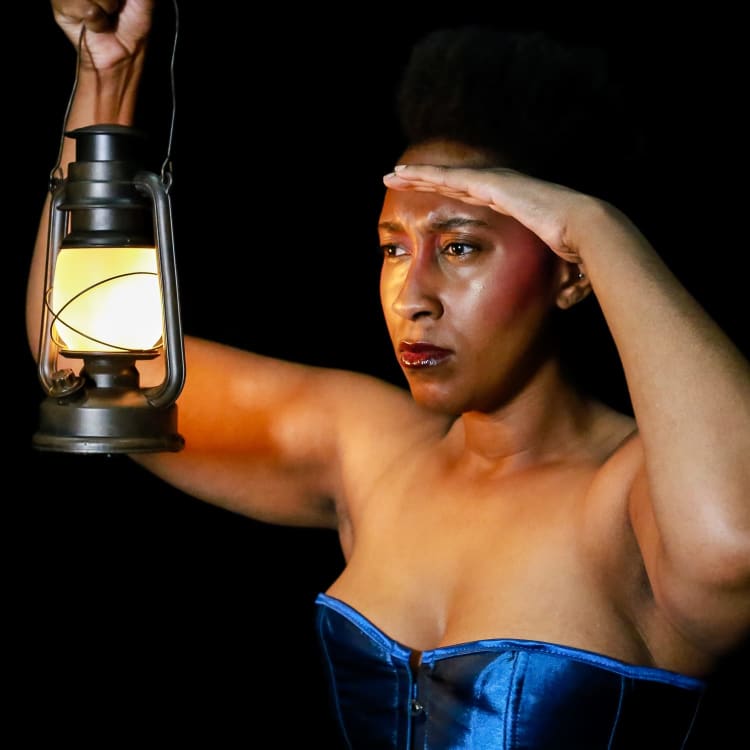 Manchester-based theatre company Blue Masque Theatre returns to the city's Fringe Festival with a new one-woman play Bessie At Midnight, Alone.
Local playwright Derek Martin, a former protégé of playwrights agent Peggy Ramsay, was encouraged to write it back in the early 1990s to develop his skills at creating powerful female characters.
Since then, it has had readings and workshops and come close to production—but something always happened to keep it from the stage. The most recent production attempt was in 2020, which was called off due to COVID-19.
Early this year, the script fell into the hands of director Rhonwen McCormacke.
Bessie is a harlot, waiting outdoors for a late client. Martin's script jumps around the centuries. Packed with drama and Northern wit, she engages with the audience, has conversations with various characters from her past and undergoes a transformation.
It stars Janelle Thompson, a Lancashire-based actor who has numerous credits including TV's Emmerdale.
It's at Salford Arts Theatre July 14–16, and then tours to Buxton Fringe Festival and Birmingham Fest.