Birmingham celebrates Shakespeare's Polish links
Published: 9 September 2022
Reporter: Steve Orme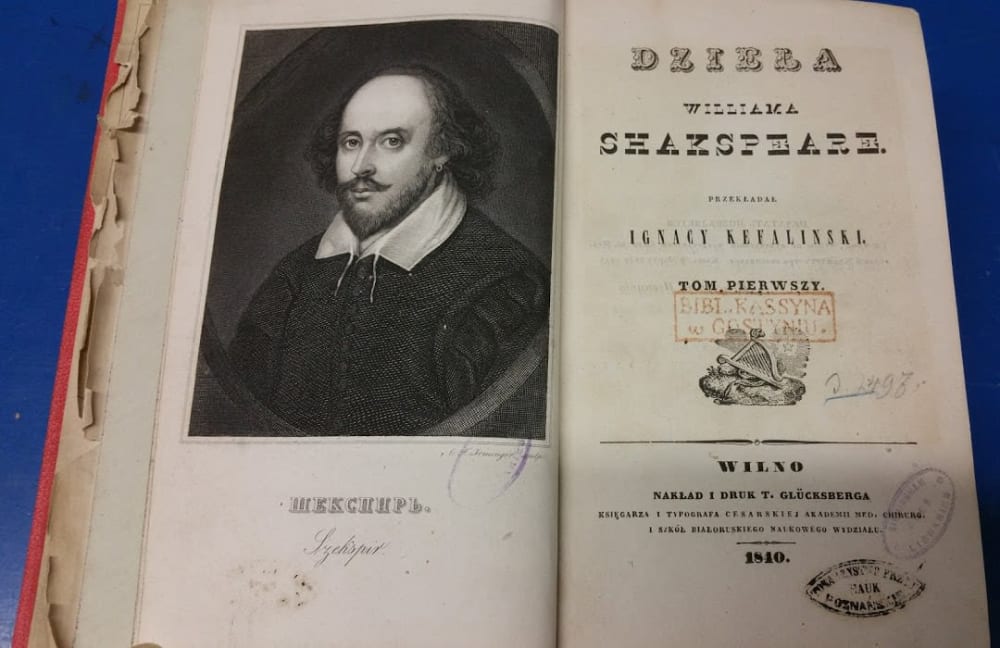 [NB since we published this story, we have learned that the event has now been postponed, to be rescheduled on a date yet to be announced.]
Two performers will recite Shakespeare in Polish as well as revealing the Shakespeare connections between England and Poland in a new, guided audio performance which will take place across Birmingham.
Hania Lange and Leszek Tarasewicz will present A Little Patch of Ground which is inspired by the hundreds of Polish Shakespeare translations, theatre posts and more than can be found in the Shakespeare Memorial Library in Birmingham.
Lange has worked on various artistic projects with companies including Fierce, Women and Theatre and Gulp. She said the process of creating A Little Patch of Ground helped her gain a better understanding of her identity as a Polish immigrant in the UK.
In 2020 Tarasewicz performed in Shake Fear, Break Walls, directed by Philip Parr, which was part of the Shaking the Walls project during the 24th edition of The Shakespeare Festival in Gdańsk.
A Little Patch of Ground has been created by Parrabbola, a collective of artists, and the Everything to Everybody project, a University of Birmingham and Birmingham city council plan to revive the city's almost forgotten Shakespeare Memorial Library.
The performers work in conjunction with an audio recording which audiences listen to on a mobile phone or other player.
Parrabbola artistic director Philip Parr said, "a great many stories emerged as a result of our research with the Everything to Everybody project team. What came to light was the Polish struggle for freedom and making theatre during censorship: always with Shakespeare's words as an inspiration.
"We've been able to use the inspiration to inform conversations with the Polish community and these interviews have enabled us to create A Little Patch of Ground. We look forward to taking audiences on a journey through Birmingham."
Ewan Fernie, Everything to Everybody project director, said, "Birmingham's Shakespeare library holds material in more than 90 different languages. The visionary founder of the library, George Dawson, spoke in favour of Polish independence in the Town Hall in the mid-19th century and it's an honour and a privilege to revive Birmingham's links with Poland's Shakespeare heritage and the pioneering struggle for European freedom."
A Little Patch of Ground will take place in locations across Birmingham city centre from Thursday 15 until Saturday 17 September. It is free to attend although booking is required at the Everything to Everybody web site.