Birmingham festival aims to have no outsiders
Published: 21 May 2022
Reporter: Steve Orme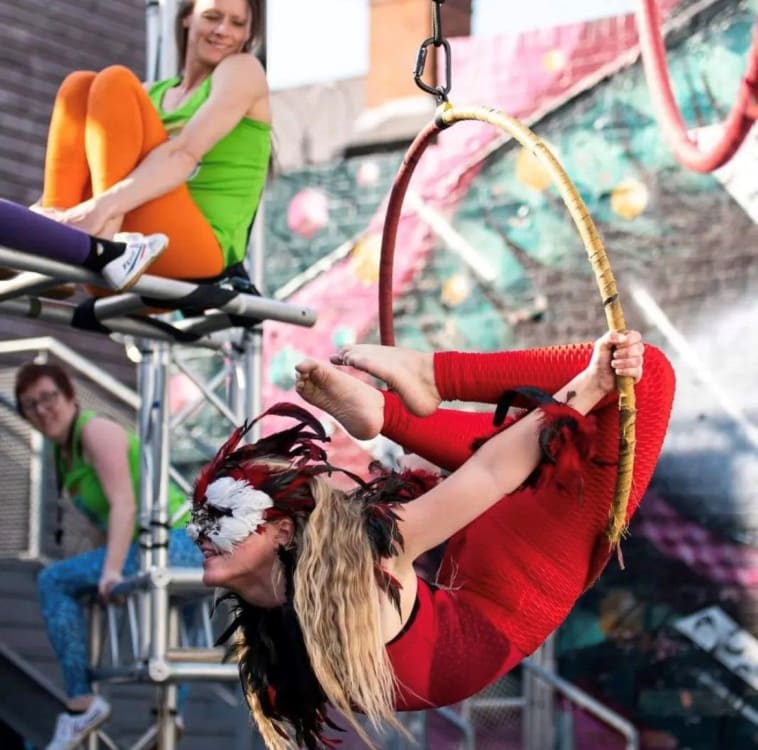 An "inclusive festival of creative chaos for 2- to 11-year-olds and their grown-ups", No Outsiders, an LGBTQ+ festival, is to be held in Birmingham.
Presented at Midlands Arts Centre as part of the Birmingham 2022 Festival, No Outsiders will feature workshops by aerial theatre company Rogueplay in the outdoor theatre and Party by Half Moon, the "UK's leading small-scale young people's venue and touring company", in the Foyle Studio.
Open Theatre, which uses non-verbal physical theatre to collaborate with young people with learning disabilities, stages a workshop of music and movement, comedian Barbara Nice is joined by dance artist Jaivant Patel and Autin Dance Theatre will be getting everyone in the grove with a disco-themed dance workshop.
Dr Hannah Phillips, festival founder and producer of No Outsiders, said, "we're thrilled to receive the support of Birmingham 2022 Festival and Birmingham city council through a grant which has enabled us to bring work into the city from outside Birmingham and work with Birmingham artists to programme more ambitious work for our audiences.
"We want to create opportunities for families to be creative, make, perform and dance together. This is an empowering opportunity for different families to connect."
All the events on Sunday 29 May are free although booking is required for some at the Midlands Art Centre web site.