Birmingham REP: talks start on job losses
Published: 11 July 2020
Reporter: Steve Orme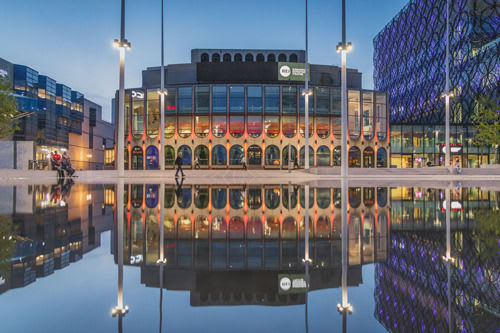 Birmingham REP has warned that 40% of its staff are facing redundancy—which means that more than 40 people could be out of a job.
The REP, "the oldest building-based theatre company in the UK and the second city's only producing theatre", has announced "with great sadness" that it has started consulting staff about redundancies.
Like many other theatres, the REP has effectively been unable to trade since 16 March. Almost 80% of its income is from selling tickets.
In a statement, executive director Rachael Thomas and artistic director Sean Foley said, "our role as custodians of this much-loved theatre is to ensure that it survives the COVID-19 pandemic. We believe that survival is threatened if we do not act now. We could still be facing many months of being unable to trade and must therefore take action to mitigate the loss of income by reducing our costs.
"We are incredibly proud of the way our staff have responded to the COVID-19 crisis and want to thank them for their fortitude and spirit at this most difficult of times.
"We are confident that the REP will be able to continue to make a key contribution to the civic and cultural renaissance of Birmingham over the next few years. We intend to return—when trading conditions permit—and play our full part in the cultural life of this great city and the nation, including the company's 50th anniversary in its current home on Centenary Square in autumn 2021 and the Commonwealth Games in 2022."