Bosses leave Women & Theatre on a high
Published: 20 February 2023
Reporter: Steve Orme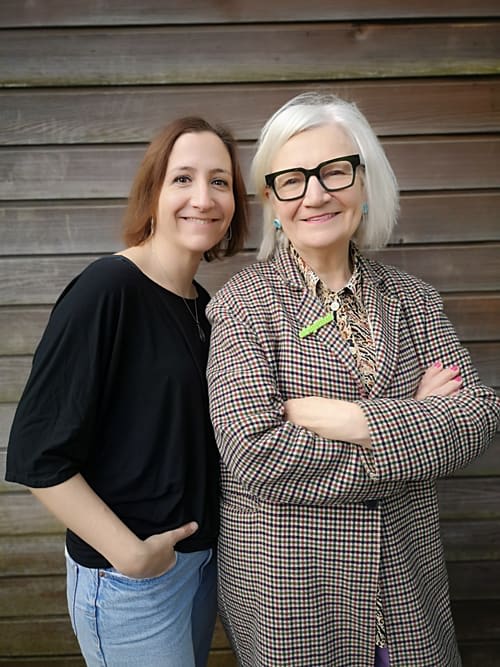 Founder member and artistic director of Birmingham-based Women & Theatre Janice Connolly is to stand down after 40 years.
Executive Jess Pearson, who has been with the company for 20 years, is also leaving as Women & Theatre begins a new era as an Arts Council National Portfolio Organisation.
Connolly said, "though I've worked on many projects over the years, my work with Women & Theatre will remain the thing I'm most proud of because of the value-driven foundations from which everything springs from, both the work we make and how we make it.
"I'm sure Women & Theatre will continue to go from strength to strength and I plan still to be associated with the company and work on bespoke projects. I will of course continue my freelance career including acting, directing and the occasional stage dive as Barbara Nice!"
Pearson commented, "leaving Women & Theatre will be wrench. But 20 years feels like a good milestone and it's wonderful to leave on a high, with the company in a strong position as a national portfolio organisation.
"I'm immensely proud of what the company has achieved over the last 20 years and my role within that. I've enjoyed the wide range of work and have been inspired by so many artists, participants, colleagues and partners. I'm excited to be working on some fantastic projects before I go, including celebrating Women & Theatre's 40th anniversary, and I'm excited for the company's next 40 years."
Women & Theatre produces new work and projects about contemporary issues, reflecting the language and lives of ordinary people. The company has worked with 300 artists and produced more than 7,000 performances and workshop sessions for 200,000 people.
Ellie Griffiths, chair of the board of trustees, said, "collectively Janice and Jess have given 60 years to the company. Their passion, commitment and empathy are the beating heart of Women & Theatre.
"Janice is a pioneer, innovator and champion of inclusive theatre making, ensuring that more voices in the West Midlands are heard. Jess's hard work and dedication over the past 20 years has ensured that Women & Theatre has been able to make the work it does with integrity, heart and compassion. They leave the company in a strong position to continue making work about things that matter."
Recruitment for Women & Theatre's new artistic director and executive director will begin in April 2023, with a view to their being appointed in the summer. Further information on the roles and the application process can be found at the Women & Theatre web site.