BRB brings Spain to Sunderland
Published: 8 February 2022
Reporter: Peter Lathan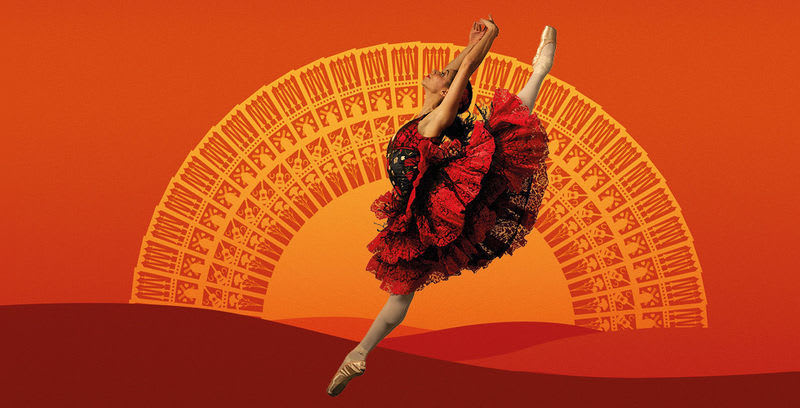 Birmingham Royal Ballet's production of Don Quixote comes to Sunderland Empire next month in a new production choreographed and produced by Carlos Acosta.
Based on Spain's most famous novel by Miguel Cervantes which follows the adventures of the knight Don Quixote and his trusty servant Sancho Panza, the ballet focuses on just one of the tales in the book, the story of the young lovers Kitri and Basilio whose hopes to marry risk being thwarted by Kitri's father who has other plans. But with Don Quixote a firm believer in true love, perhaps he may be able to help the young couple find happiness.
"Don Quixote is the ballet I have performed the most," Acosta said. "I've been performing it since I was 16, winning competitions. And we share the Spanish heritage. I have a lot of knowledge in terms of the role and the production, having participated in productions all over the world."
This, though, is an entirely new production, differing from the one he created for The Royal Ballet in 2013.
"It's a new production with new concept and designs, re-orchestration, new elements of the choreography, new colours, a whole new palette," he said.
"This ballet is really popular with dancers. It is a ballet for virtuosos. If you really have aspirations to become the best ballet dancer you can be, then you must have this ballet under your belt. Also, it's a production which gives opportunities to a large ballet company because there are a lot of roles for everyone in the company—for soloists, for corps members and principals so it's a real showcase."
It is also, he said, a great ballet to see for non-ballet audiences.
"If you don't know anything about ballet, watching Don Quixote is a great chance to learn something about it. It appeals to family audiences, it is great for children because the story is easy to follow.
"It's very sunny and people will laugh a lot."
Don Quixote comes to Sunderland Empire from 10 to 12 March. Ticket prices start at £13 plus a transaction fee of £3.65.