Friel's Translations major Belfast and Dublin revival
Published: 18 March 2022
Reporter: Michael Quinn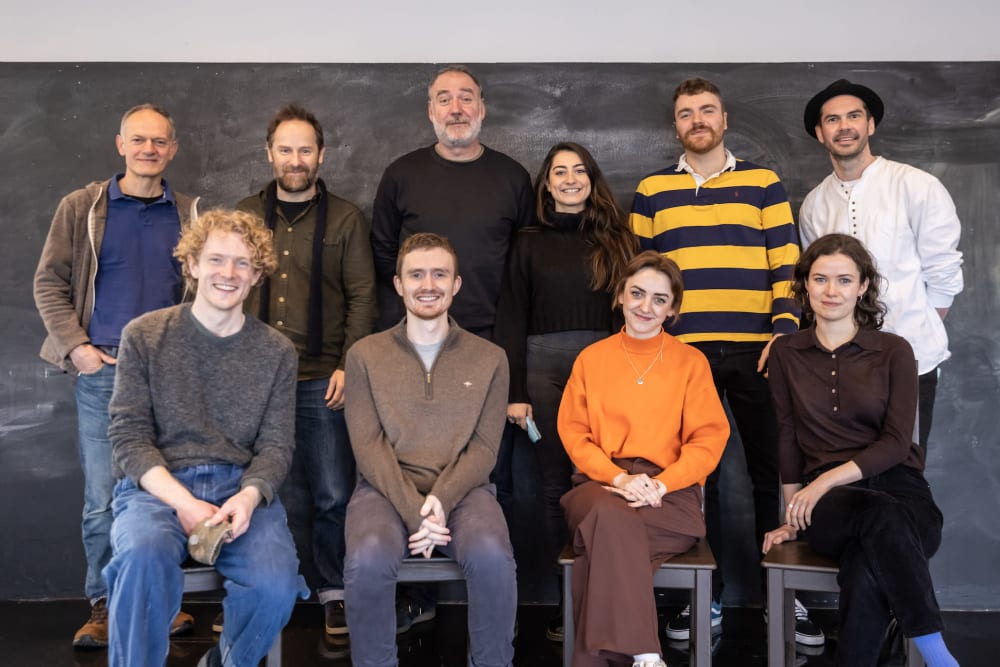 The Lyric Theatre, Belfast and Dublin's Abbey Theatre have announced a significant new production of Brian Friel's play Translations.
First staged in 1980 by Field Day, the Derry-based company co-founded by Friel and actor Stephen Rea, Translations is set in 1833 in a hedge-school in the fictional Irish-speaking townland of Baile Beag (Ballybeg) where a group of Royal Engineers have begun mapping the area and rendering ancient Irish place names into English.
The producers claim the play "finds a new potency in a time where Brexit has thrown current Anglo-Irish relations into sharp relief, redrawing old boundaries, and opening up old wounds".
The Lyric, Belfast is the last theatre that Friel, who died in 2015, had a working relationship with. Its recent stagings of his plays include Molly Sweeney (2014), Dancing at Lughnasa (2015) and Lovers (2018).
The revival of Translations will be directed by the Abbey Theatre's Artistic Director, Caitríona McLaughlin, whose great-grandfather was a hedge-school teacher and herself "grew up amongst the place names and politics at the centre" of Friel's examination of language, identity, power and culture.
The cast are: Brian Doherty (Hugh), Zara Devlin (Maire), Marty Rea (Manus), Holly Hannaway (Bridget), Leonard Buckley (Owen), Suzie Seweify (Sarah), Ronan Leahy (Jimmy Jack), Andy Doherty (Doalty), Howard Teale (Captain Lancey) and Aidan Moriarty (Lieutenant Yolland).
Translations runs at the Lyric Theatre, Belfast from April 23 to May 29, and at the Abbey Theatre, Dublin from June 13 to August 18.
Related listings

Translations - Brian Friel (Lyric Theatre and Abbey Theatre)