BTG Founder Peter Lathan dies
Published: 10 April 2022
Reporter: David Chadderton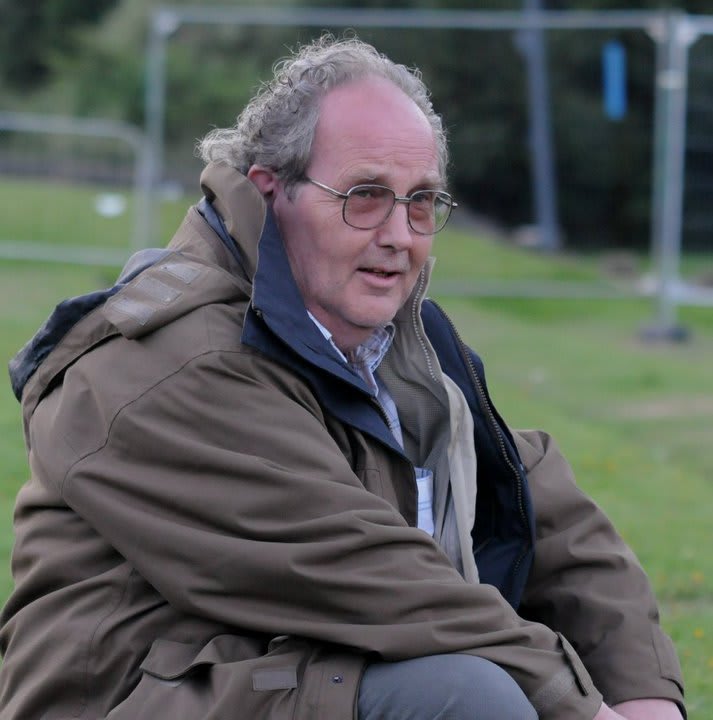 Tributes are being paid on social media to British Theatre Guide's North-East Editor and founder, Peter Lathan, who died on 9 April 2022 at Sunderland Royal Hospital aged 78.
Peter was taken into hospital in late February after suffering a stroke. After receiving visits from several friends and family members during the day, he passed away on Saturday evening.
Peter has had a long association with North East theatre as a school drama teacher, writer, actor, director, photographer and critic, which he documented during lockdown in a series of features for BTG he called "Remembrance of Theatre Past" in 2020.
Venturing onto the Web in 1995, he started the School Show Page on Compuserve before editing a site about British Theatre for New York-based The Mining Company, later to change its name to About.com. When new owners closed down the British Theatre pages, amongst many others, in 2001, Peter responded to calls to set up his own site by creating British Theatre Guide, the first pages of which appeared on 17 November 2001, along with the first weekly e-mail newsletter. He stepped down as Editor in 2012, but continued as North East Editor.
Tributes are pouring in from friends, acquaintances, former pupils and people from North East theatre on social media. Sunderland Culture said he was "such a driving force for theatre in the region, a great supporter of Arts Centre Washington, The Fire Station Sunderland and colleague to many in our team. Our thoughts go to his family and friends. He will be greatly missed."
Northern Stage in Newcastle said, "he leaves an incredible legacy and we'll always be hugely grateful for everything he did to support theatre makers in our region & beyond. What a life he led!" Newcastle's Live Theatre added, "he has always been so lovely and a great support to Live Theatre—he will be very much missed." Choreographer Eliot Smith said that "he adored theatre, encouraged many others to get involved and founded the British Theatre Guide. Thank you for writing up about Eliot Smith Dance and many others."
Northumberland-based Mortal Fools called him a "wonderful human & he will be greatly missed in the theatre community. Huge thank you for ALWAYS championing our productions, projects & showing a genuine interest in our work & the young people we work with." Gateshead International Festival of Theatre said, "Peter was always so curious about our programme, asked the best questions, & was always the first to publish our announcements via British Theatre Guide. The North East has lost one of the truest supporters of theatre."
Ray Spencer MBE, Executive Director of The Customs House in South Shields, said, "he adored theatre & encouraged others to adore it too... After years as a theatrical photographer, he taught drama, inspired hundreds of young people to get into theatre. Some of those pupils owe their careers to his faith & inspiration... He a great writer & reviewer, thoughtful & intelligent. He is already a huge miss to NE Theatre. A wise, supportive trustee. He exited the stage too soon."
Actor, writer and director Wayne Miller said, "Peter was a huge part of the theatre scene here in the North East, and thanks to his work with British Theatre Guide his passion reached far and wide. He began as my school teacher and became a long time friend."
A full obituary will follow.