Buxton Fringe highlights
Published: 8 July 2012
Reporter: Steve Orme
Jeannie hits the right note with return to Buxton Fringe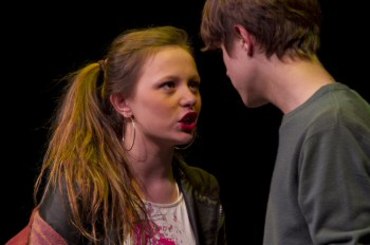 Buxton Festival Fringe is in full swing and one of this week's highlights features the return of Burton-on-Trent playwright Jeannie Jordan after her rookie year 12 months ago.
She's written and directs Imperfect Cadence, a "tale of lost chances and compromises".
It introduces retiring headmaster Michael O'Rourke, who's presiding over his last awards ceremony. Embittered former student Sophie Stringer who's lost her dream job returns for the farewell performance but still blames her teacher for trying to ruin her burgeoning career before it started.
A former member of Derby Community Theatre, Jeannie Jordan followed her dreams and gained a degree in dramatic arts from the University of Derby. Her son Stuart has written incidental music for the production.
Imperfect Cadence will be performed in the Drama Studio at Buxton Community School tomorrow (Monday) and on Tuesday and Wednesday at 7.30pm.
Return of Irish comedy that scooped best new writing award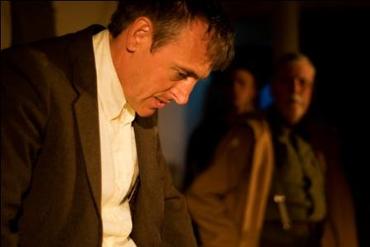 Stuart D Lee's dark comedy Dev's Army, which won best new writing at last year's Fringe, returns to Buxton this year for three performances.
Described as a "charming, thought-provoking Irish comedy", Dev's Army is set in 1940 when the Republic of Ireland remained neutral during World War II.
The prejudices of three men who are caught up in the drama that was Ireland's attempt to defend its shores are challenged when defence volunteers find a body on the beach.
The cast features local actors Richard Sails, Matt Lanigan, Daniel McClelland and Wayne Allsop.
James Foster directs Dev's Army which received a nomination last year for best production while Richard Sails was nominated for best actor.
Stuart D Lee started writing plays 11 years ago and Dev's Army is his seventh play. It will be performed in the Pauper's Pit, Buxton on Wednesday and Friday at 4.30pm and on Thursday at 6pm.
Beatles come to town in new one-act comedy
Planet Rabbit Productions which was nominated for best production at last year's Fringe for Blitz Bride will be presenting its new, one-act comedy I Want to Hold Your Hand.
Claire Spratt's work is set in 1963, the time of the Great Train Robbery, the Christine Keeler scandal, space missions, President Kennedy and Lady Chatterley's Lover.
In a terraced house in the north of England two teenage girls have a love of a new group, the Beatles.
The comedy is based on true anecdotes as it follows Sylvie, her family and her friend Pamela on the day the Fab Four came to town.
The cast comprises Charlotte Meyer, Ann Ridley, Gayle Dennis and Sarah Kearsley who will perform the play in Buxton United Reformed Church, Hardwick Square East on Wednesday (11 July) at 7.30pm, Wednesday, 18 July at 7.30pm and Saturday, 21 July at 3.30 and 7.30pm.
It's all Greek as Vicky makes unconventional debut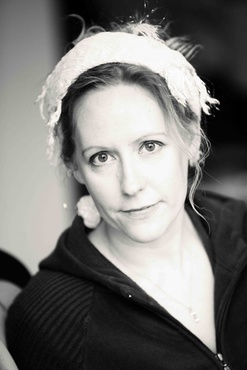 Buxton's "Romano-British goddess of the sacred grove" Arnemetia is to be hostess to a group of Mediterranean cousins when author, poet, blogger and storyteller Vicky Ellis presents her first festival performance.
Unconventional Attitudes comprises five imaginary snapshot scenes based on the historical accounts and letters of Lady Emma Hamilton.
These are combined with the stories of four Greek goddesses, with an emphasis on the female experience and voice in each myth.
Dramatic episodes from Emma's life are reflected in the parallel journeys of the abandoned Ariadne, the pining Thetis, the lustful Aphrodite and the enchanting Circe.
Vicky Ellis will stage Unconventional Attitudes in the Underground Venues on Thursday, Friday and Sunday.
Company hopes to profit from musical and film script
M Y Theatre and Film Company's Buxton Fringe debut will involve a double challenge: two different performances of the same theme.
Directors Steve Mitchell and Jill Young have written a new musical, Prophet, about a guide who leads characters from the "darkness" of a space in which they are trapped towards the "light" of resolution.
The production has been touring theatres, schools and community venues since March. It will be performed in the Burbage Institute on Saturday at 7pm.
The following day the company will be presenting an adult-only performance of the film script of Prophet—soon to be shot in a secret location—which has been adapted for the stage.
The script, according to the company, is much darker and the Prophet brings together "sad representations of society" to toy with their emotions and twist their lives. The Burbage Institute will again be the venue and Sunday's performance starts at 7pm.
Jeremy sheepish as dark tale just makes deadline
A room normally used for Rainbows and Brownies will be turned into a pop-up theatre during the Fringe to host the debut production of a recently formed company.
Sheepish Productions seems an apt title for a company whose Shadow on Their Wall almost failed to make it to Buxton.
On the closing date for applications, writer Jeremy Fletcher found out that the company hadn't secured a place at Underground Venues which had filled its quota for new writing.
But despite being 2,000 miles away in the Canary Islands, he managed to book a different location.
Shadow on Their Wall, "a dark tale about an impulsive man who has to endure the consequences of his actions", will be staged in the Blue Room of the United Reformed Church on Saturday and Sunday (14 and 15 July) at 9pm.
Comedy links in to social networking sites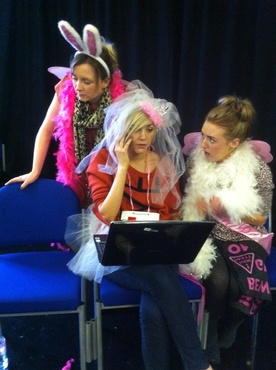 Rebel Base Productions will be showcasing David Griffiths's topical comedy Saving Grace which examines our fascination with social networks and online privacy.
The play outlines how Grace goes missing after being snared by an Internet weirdo. Her friends hope to trace her by using Facebook, Twitter and every other imaginable networking site.
The cast comprises Nicolle Caine, Kayla Keatley, Josie Sedgwick-Davies and Jay Podmore. Peter Mitchelson directs Saving Grace at the Underground Venues on Saturday (14 July) and Monday, 16 July at 6pm.
Richard roots out true nature of Dr Jekyll's evil
Four performances of The Strange Case of Dr Jekyll, a new, one-man play written to celebrate the 125th anniversary of Robert Louis Stevenson's novel, are being staged at the Fringe.
The play has been adapted and directed by Richard Wiseman and is part of the first tour for Midlands company Uproot Theatre.
In this re-telling of the Victorian horror story, the audience witnesses the final hour of Dr Jekyll's life as he bears all to the world about his experiments and the true nature of the evil he's awakened.
Jamie Robertson who plays the doctor said, "Dr Jekyll is one of the most famous characters ever created and it's thrilling to let audiences get face to face with him."
Richard Wiseman added, "The audience reaction has been astounding so far and I'm sure the Buxton audience will love this fresh take on the classic tale too."
The Strange Case of Dr Jekyll will run at the Underground Venues on Sunday, Tuesday and Wednesday (15, 17 and 18 July) at 6pm and Saturday, 21 July at 3pm.