Callout for young performers for Nottingham panto
Published: 7 May 2022
Reporter: Steve Orme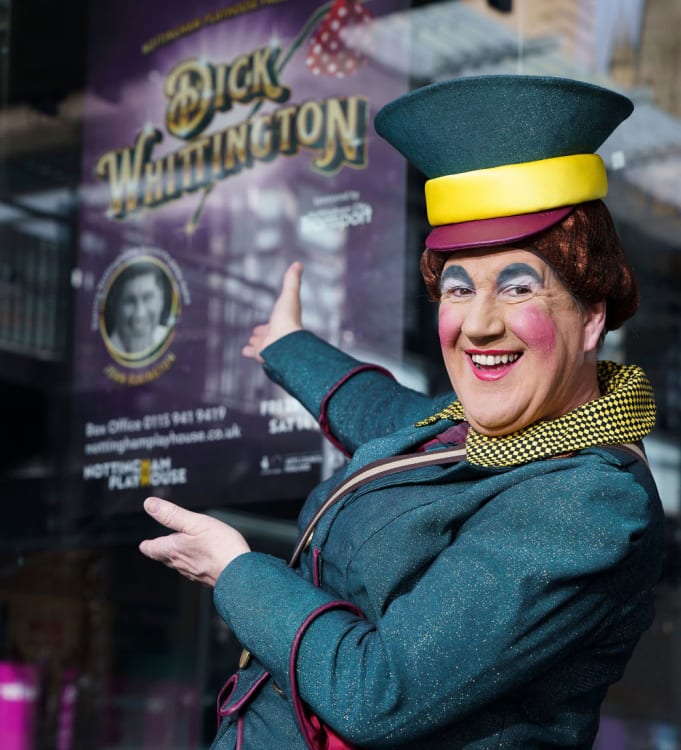 Nottingham Playhouse is looking for young performers from the city and surrounding area to form the young chorus for its 2022 panto, Dick Whittington.
A workshop audition day will be held on Sunday 12 June with the aim of selecting two chorus teams who reflect the rich diversity of the city. Successful applicants will perform alongside professional actors in the panto.
To apply, budding performers must be aged between 9 and 15 as of November 2022 and be available in Nottingham for rehearsals and performances from 31 October until 14 January 2023.
Previous Nottingham Playhouse young chorus member, 12-year-old George Turton, said, "being in Beauty and the Beast was the best experience of my entire life. The build-up, the group, the lights and the roar of the crowd put the seal on my passion to become an actor."
Adam Penford, Nottingham Playhouse artistic director who will write and direct Dick Whittington, commented, "last year we tried a new approach to recruit our young chorus, removing the need for any direct qualifications or experience, and instead searching for young people with enthusiasm, passion and energy.
"More than 200 applied and we had a wonderful time meeting them all. There was a huge amount of talent and we could have cast the panto many times over. I'm really looking forward to doing the same for Dick Whittington. Thousands of schoolchildren and families watch the Playhouse panto every year and it's vital that our cast reflect the rich diversity of Nottingham."
The closing date to apply and to take part in the workshop audition is Sunday 5 June at 12 noon. Application forms are available at the Nottingham Playhouse web site.
Dick Whittington will run from Friday 25 November until Saturday 14 January 2023.