Cast Announced for NE Edfringe Show
Published: 30 June 2012
Reporter: Peter Lathan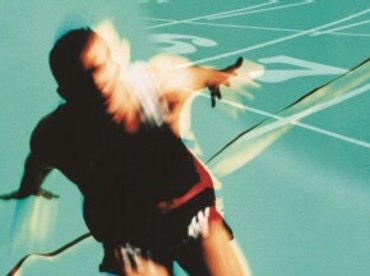 Newcastle's Live Theatre and new company Murmur have announced the cast for their first co-production, The Prize, a verbatim theatre piece which will be performed at the Underbelly E4 Cowbarn in Edinburgh during this year's Edinburgh Fringe.
For some making it to London 2012 has been literally a matter of life and death and the struggle is not over yet. Drawing on interviews with past Olympic medal winners including runner Roger Black, as well as aspiring first time competitors including Gosforth based swimmer and cricketer and North East Olympic torchbearer Will Hardy, and rowers Jess Eddie, of Durham, and Katherine Copeland, of Stokesley in North Yorkshire, The Prize tells the true stories of sacrifice, tragedy and humour.
The cast will be Chris Connel (Close The Coalhouse Door, The Pitmen Painters, Nativities), Helen Embleton, award-winning actress from Motherland whose accolades include The Stage Best Actress and The Stage Best Ensemble awards, Seroca Davis whose TV credits include Dr Who and That Mitchell and Webb Look, Carl Kennedy performer with North East comedy favourites The Suggestibles and newcomer Melissa Johns.
Created by Steve Gilroy and Richard Stockwell, the play will preview at Live from Wednesday 25th to Saturday 28th July before transferring to Edinburgh from Wednesday 1st until Sunday 26th August.
The Prize has also been awarded the Inspire Mark, which recognises innovative and exceptional projects that are directly inspired by the 2012 Olympic and Paralympic Games.