Casting for war play at Staffordshire theatre
Published: 13 May 2022
Reporter: Steve Orme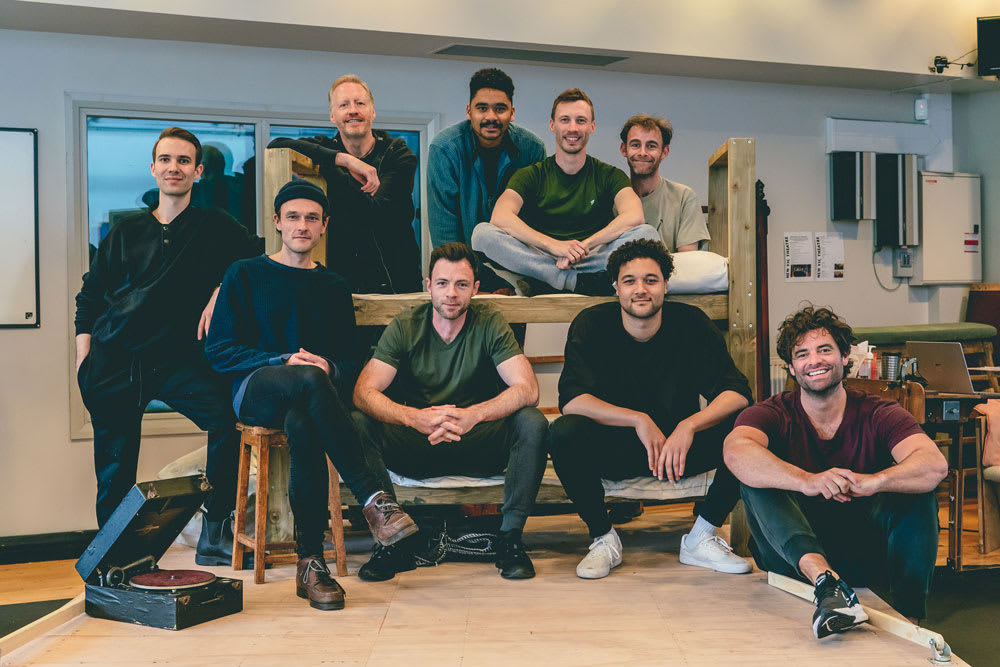 Casting has been announced for Tom, Dick and Harry, inspired by the true story behind an escape from a World War II prisoner-of-war camp, which will have its world première at the New Vic Theatre, Newcastle-under-Lyme.
Two of the writers, New Vic favourites Andrew Pollard and Michael Hugo, will be in the cast alongside Perry Moore, Nicholas Richardson, Sam Craig, David Fairs, Andrius Gaučas, Dominic Thorburn and Eddy Westbury.
New Vic artistic director Theresa Heskins is also on the writing team and will direct Tom, Dick and Harry. She said, "delving into the archives, we learned that this legendary escape was a huge international collaboration. We were determined to share that aspect of the history, even though developing and casting the play during a pandemic, with travel so restricted, made for a special challenge.
"We're glad that our cast's heritages and lived experiences—from Eastern Europe, the Caribbean, East Africa, the Americas, Canada and Germany—reflect both the global alliances at the heart of this remarkable story and the inclusive country we live in today."
Tom, Dick and Harry will run at the New Vic from Friday 10 June to Saturday 9 July before transferring to London's Alexandra Palace.
Related listings

Tom, Dick and Harry - Andrew Pollard, Michael Hugo and Theresa Heskins (New Vic and Kenny Wax Ltd)