Cast disclosed for Stoke première of The Card
Published: 7 May 2022
Reporter: Steve Orme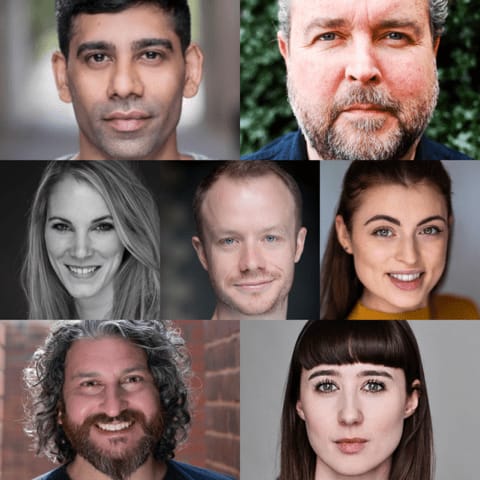 Claybody Theatre has revealed the cast for the première of Deborah McAndrew's stage adaptation of Arnold Bennett's 1911 novel The Card.
Gareth Cassidy, who played a clown in Patrick Barlow's adaptation of John Buchan's The 39 Steps at the New Vic Theatre, Newcastle-under-Lyme in 2019, will play Denry Machin.
David Ahmad, who appeared in Matthew Spangler's adaptation of Khaled Hosseini's The Kite Runner at Wyndham's Theatre in the West End in 2016, will take the role of Harold Etches.
Howard Chadwick will be Mr Duncalf, Jessica Dyas will take the role of Ruth Earp, Darren Kuppan will play Jock, Jenny Murphy will be Nellie Cotterill and Molly Roberts will be the Countess of Chell.
Claybody Theatre is a Stoke-based company whose work is inspired by the lives and experiences of local people. It was founded by playwright Deborah McAndrew and director Conrad Nelson.
Nelson will direct The Card, which follows the adventures of loveable rogue Denry Machin as he makes his way up from humble beginnings to become the most celebrated "card" in the five towns.
The five towns make up Bennett's fictional Stoke-on Trent, each identifiable with one of the real towns. However, he left out Fenton.
Ironically, The Card will be performed in the newly refurbished ballroom at Fenton Town Hall, from Wednesday 29 June until Saturday 9 July.
Related listings

The Card - Arnold Bennett, A new stage adaptation by Deborah McAndrew (Claybody Theatre)