Castlefield Follies for Manchester
Published: 2 June 2022
Reporter: David Upton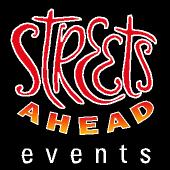 Castlefield Follies in Manchester July 30–31 from the team behind Streets Ahead is another two-day free festival of street theatre, with a twist, all around Castlefield.
Look out for puppets, circus, dance and music in the Roman Fort, Arena and all around the Castlefield Basin.
There will be giant wolf and lobster, invisible men and women, a puppet show, lots of music including a Klezmer band, plus circus performers and dancers.
Companies featured include Whalley Range All Stars, Artizani, Altered States and even Madame Zucchini & her amazing Vegetable Entertainment.