Catling's show about autism comes with a sting
Published: 26 June 2023
Reporter: Steve Orme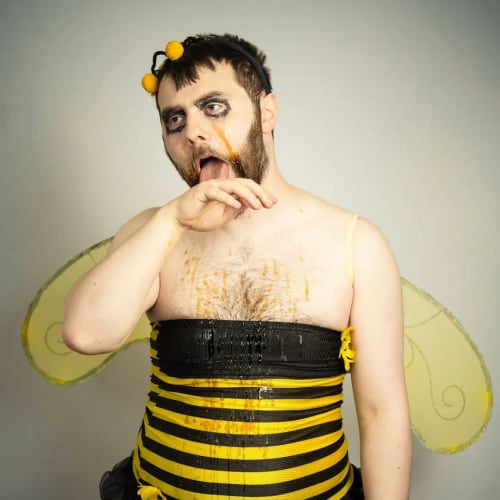 Edinburgh Keep it Fringe 2023 award winner Stephen Catling will perform his show Beehavioral Problems: Something Something Autism at Buxton.
What's it like being an autistic person in workplaces that don't really want people to "bee" themselves? Catling takes audiences "on a journey through a series of weird and wonderful sketches that both celebrate and reflect on being a neurodivergent adult".
He explores how he spent his time working in both big and small organisations, the struggles he has gone through as an autistic and the impact it has had on him. His "weird, wonderful and highly personal" show looks at "a world that society doesn't yet fully understand or often accept".
The use of music, audio cues, costumes, props and clowning "brings a heavy emotional and immersive experience which has been designed and developed to be appreciated by neurotypical and neurodivergent minds alike".
Beehavioral Problems: Something Something Autism will be staged in the Squeak space at the Rotunda Theatre, Buxton on Saturday 15 July at 6:15PM and Sunday 16 July at 7:45PM.