Celebrating 20 years of Performing Arts training
Published: 16 February 2022
Reporter: Peter Lathan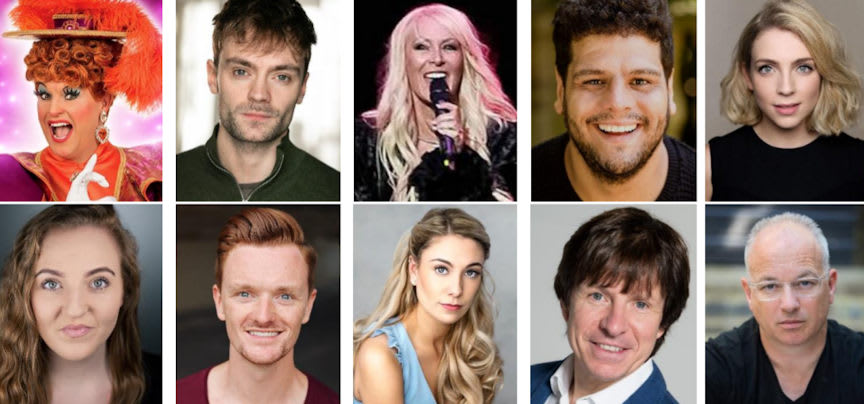 Newcastle's SA Performing Arts (formerly The Sage Academy for the Performing Arts) celebrates its 20th anniversary this month with a Gala Performance featuring present students and former students who have gone on to achieve success in the industry.
Former students appearing include Chris Hayward (Qdos pantomimes at Newcastle Theatre Royal as Dame Rita), Zac Hamilton (Les Misérables, Bye Bye Birdie), Lorraine Crosby ('Mrs Loud', I would do anything for love), Marc Ackinfolarin (Anything Goes, Fat Friends, The Last Ship, Spamalot), Jessica Daley (White Christmas, Evita, The Sound of Music, Les Misérables, Grease), Brooke Havana Bailey (Billy Elliott, Alice in Wonderland), Tom Whalley (Alice in Wonderland, UK Productions pantomimes at Sunderland Empire) and Annie Guy (Hairspray, Thoroughly Modern Millie, Bonnie and Clyde).
Another SA graduate returning home for the event is Sean Moon who has been a regular choreographer on the BBC Strictly Come Dancing for the past four years. He will be staging a piece featuring 'Mrs Loud', Lorraine Crosby, and her tribute to the late, great Meatloaf.
The show will be directed by Ian Waller (Anything Goes, Mamma Mia!, Walking with Dinosaurs, Annie, Paddington 2) and hosted by Steve Walls (actor, comedian, presenter, vocalist and North East pantomime legend).
"We are proud to say," said Lucy Sage, SA founder and principal, "that over 90% of our graduates are working in the industry—a statistic which far surpasses many of the large London colleges."
After 13 years working as an actor and theatrical agent in London, Lucy Sage swapped her 3-bedroomed maisonette in Bethnal Green for a run-down snooker hall in Byker—complete with 6 tables. She hoped to be able to offer budding performers the opportunity to train full-time without the expense and upheaval involved in moving to the south.
"The North East continually produces top quality performers who, in the past, had no option but to move out of the area to train," she said. "Over the past 20 years, we at SA have proved that we are a viable option for those wishing to pursue a career in the performing arts, with graduates appearing all over the world.
"I was repeatedly told it couldn't be done in Newcastle; that it was a fool's errand. Within a year, I was proving my critics wrong and will continue to do so. The beauty of realising my own dream is that the dreams of our future stars are being realised at the same time."
The Gala Performance will take place The People's Theatre on Sunday 20 February at 2:00 and 7:00. Tickets, available from The People's Theatre, are £10 Children, £15 Concessions and £20 Adults.