Chapterhouse takes A Christmas Carol on the road
Published: 22 September 2023
Reporter: Steve Orme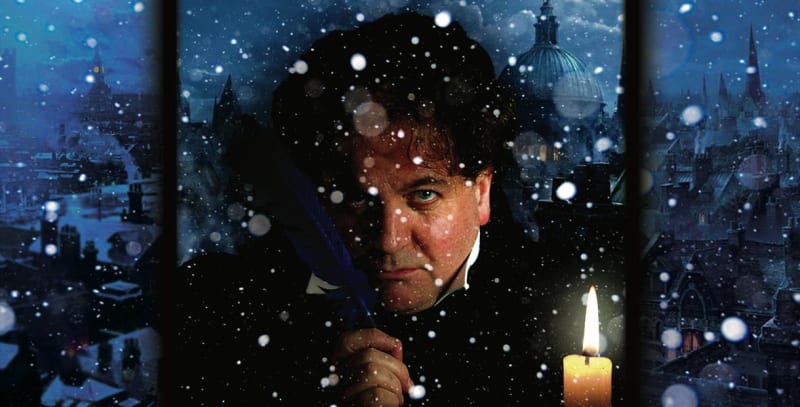 Lincoln-based Chapterhouse Theatre Company will tour its version of A Christmas Carol across England and Scotland in November and December 2023.
Laura Turner adapts Charles Dickens's work which Chapterhouse says is a "faithful take on the moving and memorable classic and a heart-warming tale perfect for a cold winter's night".
She said, "A Christmas Carol captures the true heart of Christmas: the spirit of forgiveness, generosity and love. It's been a joy to revisit the original text after I first adapted the story for the stage in 2010. The production explores the tricks our mind and memory play on us as the haunting of the three ghosts inspires real change in Scrooge."
Director Antony Law added, "this classic story of redemption, far from being stuffy and outdated, is still as relevant today as when Dickens first penned it. To many of us it's become a staple of Christmas and the themes of love, forgiveness and second chances move us still. Yet it continues to entertain with sparkle, wit and wonderful characters."
The cast includes Troy Chessman as Scrooge, Becky Bond (Tiny Tim and the Ghost of Christmas Past), Rory Moncaster (Bob Cratchit), Sasha Snowdon (Belle Fezziwig and Martha Cratchit), Natasha Stiven (Mrs Cratchit) and Aidan Valentine (Fred Scrooge).
A Christmas Carol will open at Newark Palace Theatre on Friday 17 November. It will then visit Buxton, Southport, Middlesbrough, Durham, Blackburn, Chester, Sheffield, Southwell, Exmouth, Ely, Louth, Lincoln, East Lothian, Stirling, Peterborough, Cheltenham and Basingstoke until Saturday 23 December.