Christmas is coming to the Customs House
Published: 30 October 2020
Reporter: Peter Lathan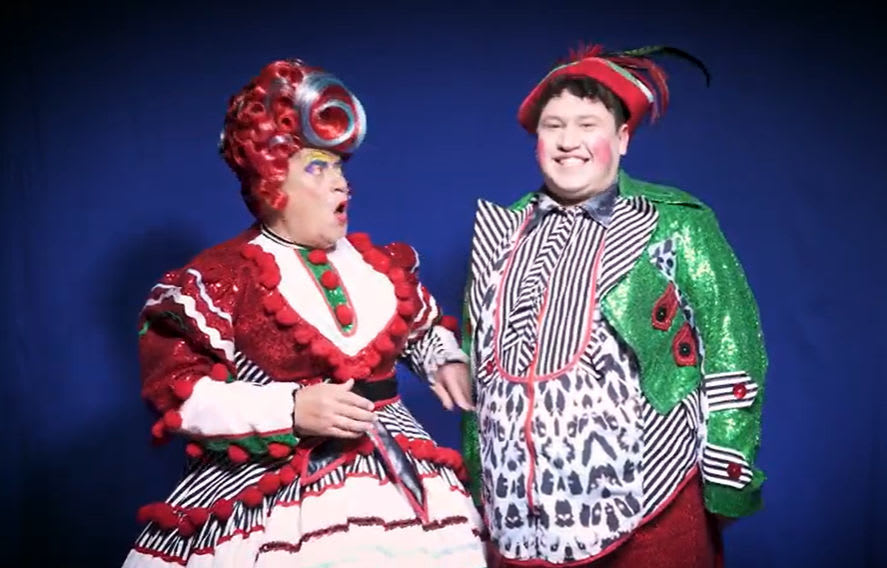 South Shields' Customs House will have a Christmas show this year: Arbuthnot & Dame Bella's Christmas Adventure, a Christmas musical adventure for families, specially written by Davey Hopper and musician Jen Stevens.
Two brothers, Santa Claus and his brother Jack Frost, have gone their different ways; Santa is kind and caring but Jack is filled with jealously.
On discovering one child in Cooksonville no longer believes in Santa, Frost sees his chance to freeze Santa and stop Christmas. Can Arbuthnot persuade his cousin Dennis to believe? Can Roxy the Reindeer, Jerry the Snowman and Grace the Elf navigate the North Pole, and...
Da-daa!
…Will Dame Bella get her stockings filled this Christmas?
The show will run from Thursday 11 to Thursday 24 December and times will be announced later. More details will be announced on the Customs House web site later.
"Because of the limited run and reduced ticket capacity, there will only be 10% of the usual number of tickets available," Executive Director Ray Spencer said.
"The rule of six tickets from one household / support bubble will be applied to all bookings. We anticipate a huge demand and many disappointed families. I hope you can appreciate we are unlikely to be able to meet everyone's requirements. However, we will be producing a DVD of the show for those families who are unable to obtain tickets.
"Friends of The Customs House will have priority booking from 10AM on 2 November until 6PM on 3 November after which the remaining tickets will go on general sale. Tickets are being limited to just six per booking. I realise this will be hugely disappointing to many people because the big family outing to pantomime is very much part of families' Christmas traditions. However, we simply can't ignore government guidelines and local public health advice."