City festival warms up for summer
Published: 13 December 2020
Reporter: David Upton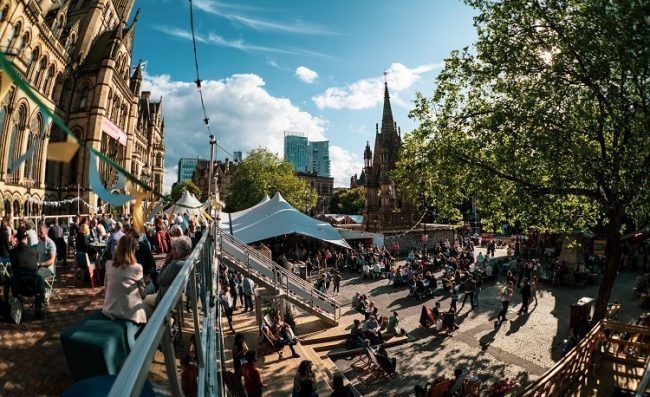 Manchester International Festival plans to return from July 1–18, but meantime launches new Virtual Factory commissions, an international showcase and collaborations with Manchester's local creators.
With Arts Council England and The Public Theater, they show work by Inua Ellams and Javaad Alipoor at New York's Under The Radar festival to promote artists and companies based in England to a global audience.
Virtual Factory, from February onwards, is a series of online commissions by leading international artists inspired by the architecture and concept of The Factory, the landmark arts venue being built in Manchester which will be MIF's future home.
Turner Prize-winning artist Tai Shani takes inspiration from forgotten histories and stories to craft a new work depicting a dark fantastical world. Coming later in 2021 are projects by the New York City-based game developer and professor of video games Robert Yang and the British-Nigerian artist and director Jenn Nkiru, whose reputation was cemented by her work on Beyoncé and Jay-Z's Apeshit video.
Meanwhile, a one-off livestream performance of The Long Goodbye from musician, storyteller, actor and activist Riz Ahmed will be broadcast on December 19.
Following on from his recent album The Long Goodbye, a close-up look at the breakup of a toxic relationship with the country you call home, Ahmed's live-streamed performance will blend storytelling, music, archive footage and immersive sound to guide audiences through an emotional landscape.
The online edition will be streamed on December 19 at 8PM GMT. Tickets are on a pay-what-you-feel basis at £5, £10, £15 or £20.