Contact's Space on the Fringe
Published: 24 May 2012
Reporter: David Upton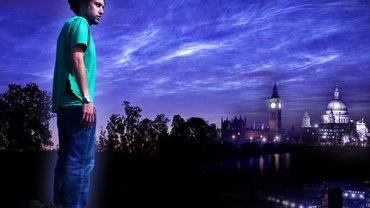 Mixing hip hop with physical comedy and spoken word, one man plays more than 40 characters to narrate a fast, funny and honest story of a young MC's journey to the big city from his rural routes, in Manchester Contact Theatre's first Edinburgh Fringe production under artistic director Baba Israel.
This portrait of the pursuit of a dream follows one man from birth to boyhood and adolescence, and finally to the odd jobs and odd temptations of London, where CountryBoy Michael must find the right way in the city, for his community and himself.
The project will appear as one of the 53 commissions for The Space, a new on demand service developed by Arts Council England (ACE) in partnership with the BBC.
The Space is designed to build the digital skills and capability of the arts and cultural sectors in order to produce high quality digital content for a variety of platforms. CountryBoy's Struggle will be broadcast as a nine-part series of storytelling music videos, released as weekly webisodes on thespace.org, accessible on any Internet connected device as well as Freeview HD.
Baba Israel is a director, producer, theatre and hip hop artist. Raised in New York, his parents were core members of The Living Theatre, a world travelling political avant garde group. He is the co-founder of Playback NYC Theatre Company which aims to bring theatre to underrepresented communities.
Details: www.artscouncil.org.uk