Crossing continents to Contact
Published: 20 April 2022
Reporter: David Upton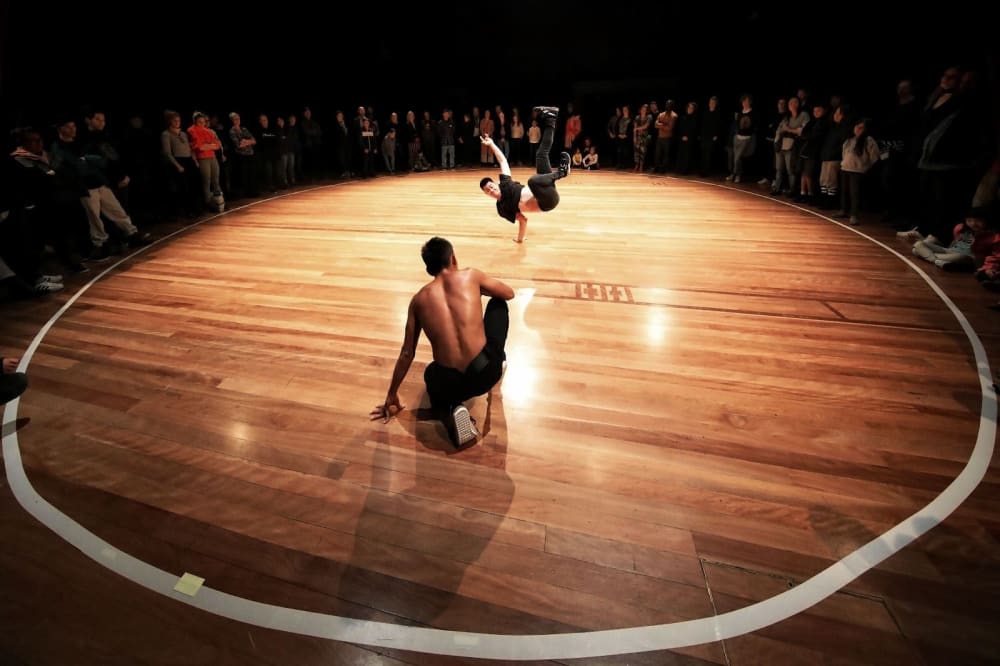 A dance show at Contact in Manchester next month, Between Tiny Cities, is the result of a four-year dance exchange between Darwin's D*City Rockers and Cambodia's Tiny Toones program.
Two crews have travelled, trained, battled and performed together in "a marvel of sleek, vivid and intense choreography intertwined with the improvisation and urban beats of break dancing".
The show runs from May 10 to May 12.
The work premièred at Dance Massive 2017 and has since toured to more than 20 venues nationally from Sydney Opera House and Arts Centre Melbourne to remote communities and through Asia & Europe.
Running time is 40 minutes and age guidance: 10+.