Crown Jewels for Salford
Published: 3 April 2023
Reporter: David Upton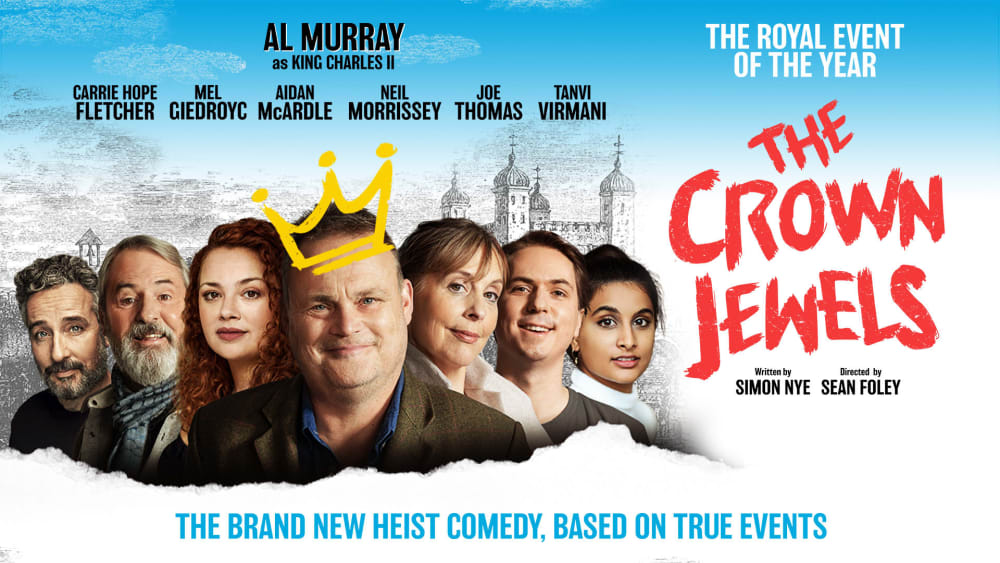 The Crown Jewels, which premières in the West End this summer, comes to the The Lowry, Salford September 19–23.
Based on the true story of one of British history's most audacious heist attempts, a star cast includes Al Murray (The Pub Landlord) as Charles II, Mel Giedroyc, Carrie Hope Fletcher, Aidan McArdle, Neil Morrissey, Joe Thomas and Tanvi Virmani.
Colonel Blood is planning to stealing the Crown Jewels in plain sight. With a gang of misfits by his side, what could possibly go wrong?